The Unforgettable Auchwitz Visit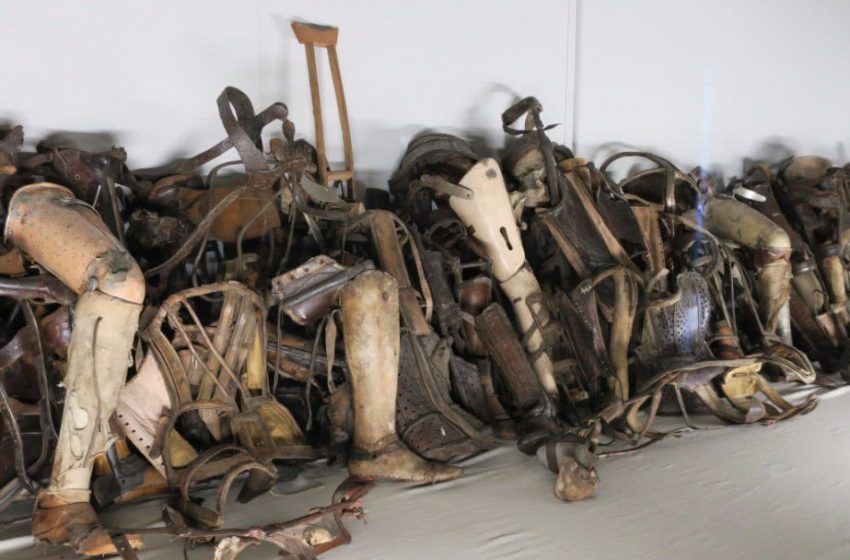 "…Nothing could prepare a person to see tens of thousands of shoes that once belonged to men and women, young and old, piled high after they had been forced to take them off. Nothing could prepare a person to see tonnes of human hair, taken from the victims and placed in bails to be turned into carpets, pantihose, and other clothing. Or the dark underground chambers where people like St Maximilian Kolbe suffered and died. Or the gas chambers and furnaces which saw more than a million people enter and never come out.
While travelling down the stairs to the basement of the building where St Maximillian Kolbe gave up his life, I touched the wall and wondered about the countless other hands which had touched that same place. People who would have been wondering if they would come back up those stairs and have another chance to keep on living, and those who knew they would never walk up those stairs again and feel the sun on their skin every again.
It was a very emotional and heavy day, full of disturbing sights and stories as we discovered and learnt more about this dark era of human history. As we walked around the camp thinking of the million plus other feet which had walked on the same ground in despair and misery. It was a day to feel connected to the misery of the world and experience a darker side of humanity, it is something which we do not run away from or ignore…"
A day from the 2016 World Youth Day pilgrimage Read more