A Heart for Others – The Nursing Experience of Rosita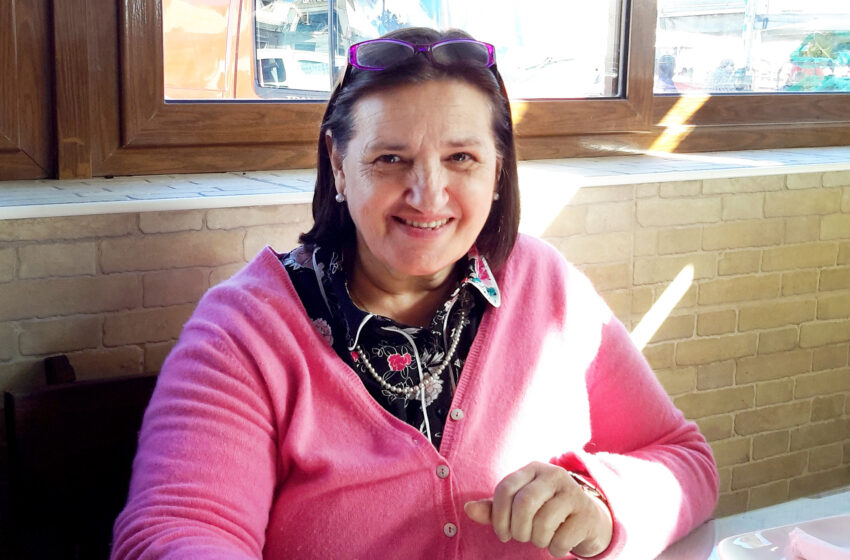 With an open heart to serve others, Rosita's long nursing experience took her to many places both in her homeland Malta and abroad. In this article, she describes how her life became enriched with many friends and family members who walked with her, side by side, through her life's journey, and how many people benefitted from her big heart.
Rosita Farrugia is the fourth child of five siblings. She was raised in Valletta, Malta in a practising Catholic family. Rosita reminisces about her mother helping others outside the family. "I had the example of my mother who used to offer her help to wash clothes which were to be distributed to the poor. She also organised courses in sewing, cookery and flower arrangements to help other mothers lead a sustainable life."
In her teenage years, Rosita was neither attracted to married life nor to religious life as a nun, "I never imagined becoming a nun, neither did I feel attracted to marriage. However, my heart was always loving and caring for the needs of others."
The beginning of her nursing experience – Nigeria
When she was 18, Rosita started her nursing training. "During my nursing course in Italy we were a group of students of different nationalities. We supported each other very strongly. I became open to different cultures. Some came from Spain, India, England and Africa. Then, when I was 29 the Bishop asked for nurses and youths to develop a project in Thelemu, Nigeria. It was a difficult decision to leave my family and country. Every time I said goodbye to my parents I could not sleep that night. However, I felt stronger when I abandoned myself in the hands of God. I felt protected and stronger in my weaknesses." Yet when Rosita landed in Abuja, Nigeria she felt shocked: "When I realised I was the only white person, I wanted to return home. Looking back I must say it was the most beautiful culture that influenced my life deeply."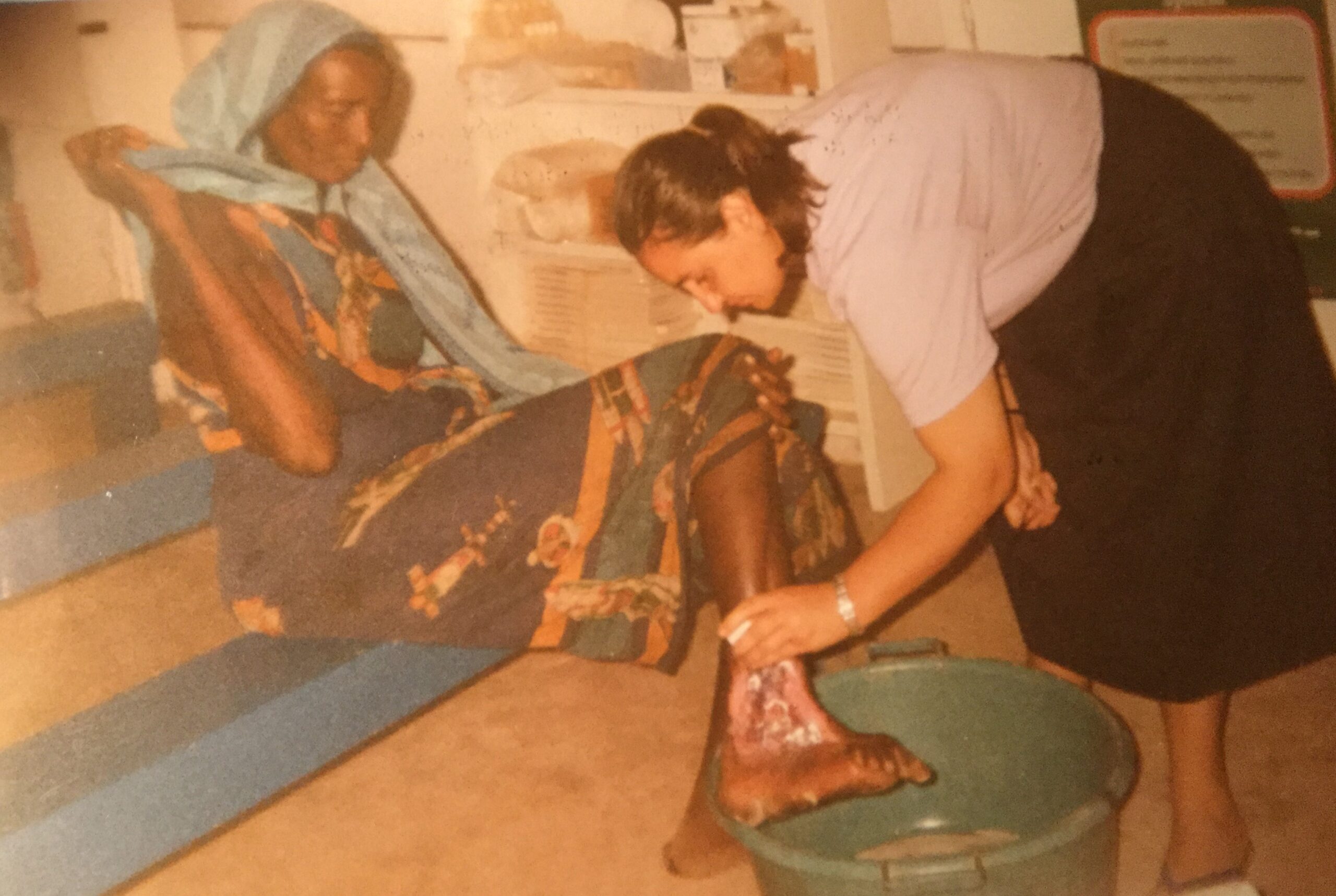 Rosita set up a clinic there and also worked in a hospital run by nuns. "On one occasion I assisted a pregnant woman who needed the drip continuously. I spent all night holding up a broom, which had the drip bottle attached to it. That night I prayed to the Virgin Mary for help, since that day was in memory of Our Lady. On another day a child who was found in a pit, was saved by quick medical intervention. The sisters named him Sunday because he was found on Sunday morning."
"On another occasion, I needed money to travel back home. I was so struck by a person who had no arms or legs but was sensitive enough to ask me if I needed any help. He told me that I could open his pocket and take his money. It was enough for me to travel back home. I can never forget the smile on his face. Nigeria was a place of extraordinary kindness and welcome."

Back to her homeland – Malta
Back in Malta Rosita worked in a home in Siggiewi for persons with physical and mental disabilities. "These people made me feel free of all the distractions of the outside world. I also worked at an old people's home and was the secretary for the Voluntary Lay Missionaries." As I listened to Rosita's story, I could sense the genuine compassion she has for others.

A mission in Kenya
When she was 35 years old, Rosita was asked to go on another mission, this time in Kenya. "Kenya was a place where I had many beautiful experiences. We had a transit stop in Ethiopia. Those taking care of us took us to a hotel to spend the night there. My curiosity got the best of me and I went outside to see the surroundings. I wasn't looking where I was walking and I put my foot in a pit of mud. A boy came immediately with a jar of water and a basin to wash my feet. I never expected such a good deed from a little child."
An experience of providence and light in the darkness
In Kenya, Rosita helped by checking the weight of mothers and children to see that they were growing healthily, and she attended to their needs. She also participated in a food programme. "There was a harsh drought and food was scarce. One day we had just prayed that we would receive food on time. A short time after we prayed, a big lorry entered the compound and unloaded sacks of rice and other provisions for poor people. There were no plates, so we served food on anything which could serve as a plate. I felt that our cry was heard and this was 'providence'."
Rosita recalls another moving episode. "I also remember a person who could not move at all except for holding a stick in her hand to keep away the flies that disturbed her. She drank only milk from a goat by her side. At times she slept without food because there was no one to milk the goat. The suffering of these people made me love them even more. Their darkness became light for me, and their harsh skin made my heart soft. Their bare feet made my feet run faster to go round their village, and their culture opened me to serve all humanity."

Back to Malta
Rosita came back to Malta from Kenya because her mother was very sick. When her mother passed away she started working at a local hospital and lived with her father who was very depressed while grieving the loss of his wife. He too passed away a few months later.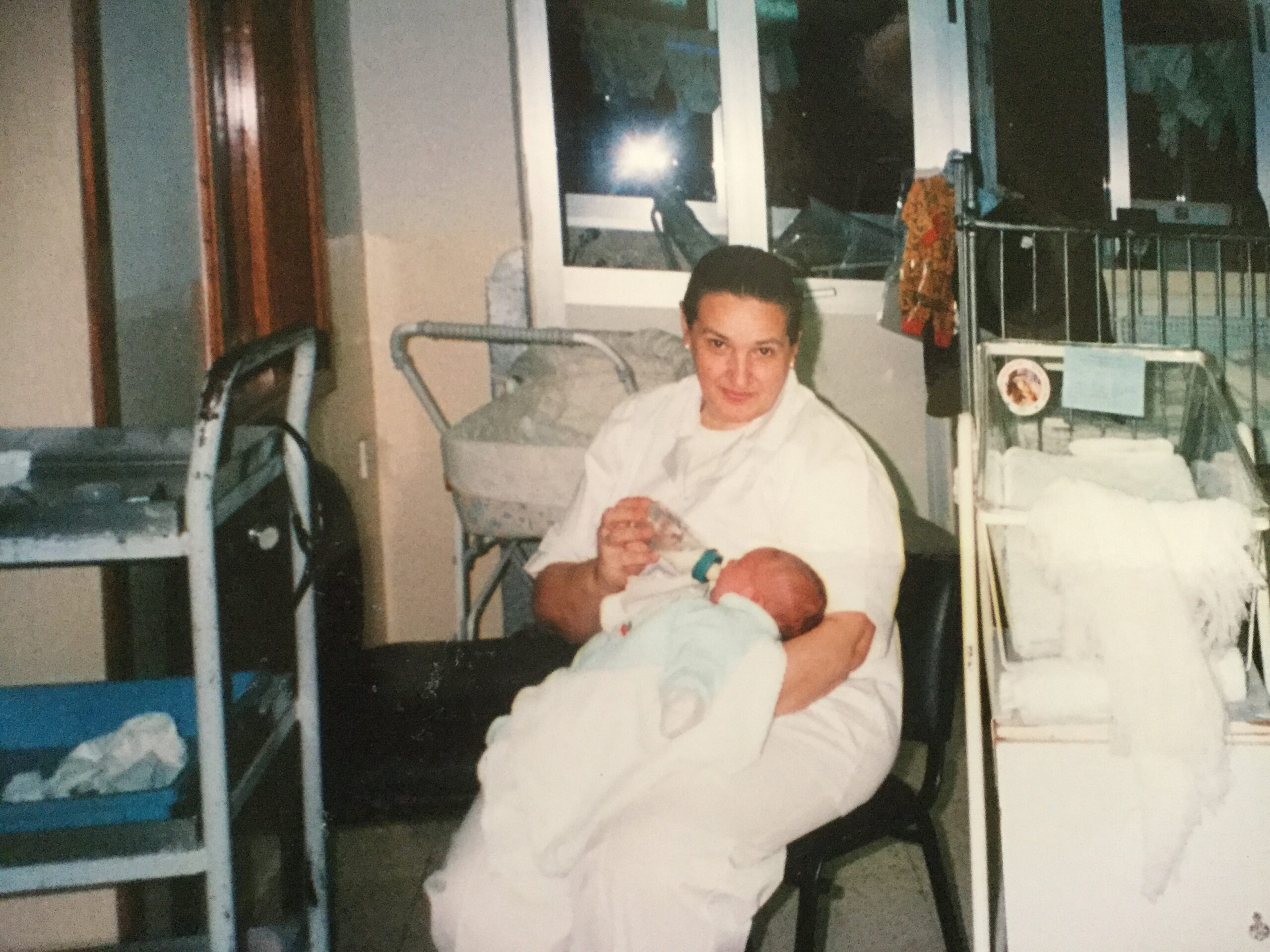 Other experiences
Rosita had many other experiences. She worked as a volunteer in Romania. She also collected linen and clothes with her friends to send them to those living in war-stricken Kosovo and eventually accompanied the containers to Albania. "After my parents' death, early mass helped me to live my normal life once again. The many blessings which I had received from my parents, also helped me to continue serving with a great loving heart. As I grew, my faith became stronger."
Rosita then met the Lourdes group. "They invited me to render service to the sick at the shrine of Our Lady of Lourdes in France. By saying yes like Mary, through this nursing experience I learned to trust more in God, and to stand up and take my cross every day." After Lourdes, Rosita spent some time in Florence working with children with disabilities at the Cottolengo House of Providence .
The end of Rosita's nursing career
Up until the end of her nursing career, Rosita was always open to new experiences. "Towards the end of my nursing profession, I encountered some prisoners and prostitutes. I offered to do voluntary work to help them adjust to a new social life. In this experience, I learnt not to judge them about their misdoings and to respect their personalities. These persons had kind hearts. They had good children but could not afford to buy them food. Some of these persons were desperately homeless. Many were incapable of moving out of the vicious circle of drugs. I asked myself. 'Why did these things happen to them and not to me?!' Only God knows the answer. The only thing that I had to do was to love at all times." Today Rosita is still a member of the Voluntary Lay Missionaries in Malta.
Rosita's appeal to those interested in nursing
Rosita has this message for nursing students and those considering a nursing career: "One has to be ready to put oneself in the shoes of others with compassion and courage, and to love until it hurts. My appeal is to smile because a smile can help overcome many sufferings. Moreover, never give up while serving a person in need, and seek to love with compassion and mercy. Today, during this Covid-19 pandemic, we can challenge the world with our actions of unconditional love; we can be of comfort to all those we meet. God only wants our little effort in all we do, with boundless generosity."
This article came to fruition after Rosita decided to write her life story during the winter lockdown of COVID -19. Send us your story on hello@universeoffaith.org
Nursing experience, serving others
Read more:
– Top Pope Francis' Leadership Quotes
– Cancer Experience – When Cancer Hits Your Brother