Spiritual Christmas – Ways to Celebrate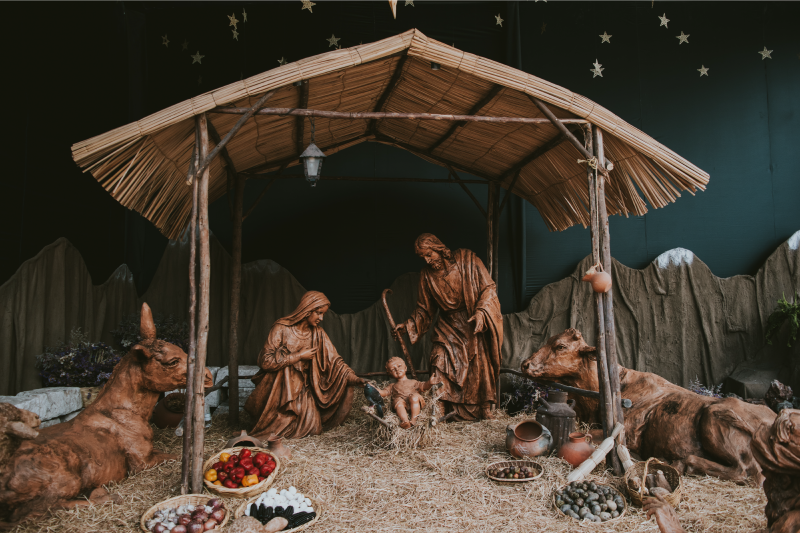 Enjoy these small simple ways to celebrate a spiritual Christmas. These tips invite us to make the most of Christmas time dedicating some time regularly to our inner selves! 
WAY 1: Move from Bethlehem to the cave of Bethlehem
The cave where Jesus was born was a little spot in the busy town of Bethlehem full of hustle and bustle during the census. Spend some time during advent in silence so that in your own cave you will listen to your deeper self, away from the fast-moving routine of your life.
WAY 2: Be aware that it is God's pleasure to be with man
God the creator, the infinite and the all-knowing became part of a weak humanity. Christmas bridges this gap. Spend some time in front of a crib and reflect on the fact that, as St George Preca put it: "It is God's pleasure to be with us men and women .
WAY 3: Add a prayer as you light the candle wreath
Whether on your own or in your family say a short prayer and ask to be prepared for Christmas as you weekly light the next candle on the advent wreath.
WAY 4: Commit yourself to give something to nature
We need to extend our sense of solidarity also to nature, when nature suffers the poor suffer the most as Pope Francis told us in his letter On Care for Our Common Home. Participate in a clean-up, re-use or change a habit to make it more environmental friendly.
WAY 5: Become more real and less virtual
Make an effort during this Christmas time and give attention to the people around you. Give time and attention especially to your family members and members of the extended family and those people you know might be alone.
WAY 6: Fuel up with a short daily reflection or Bible reading
Find an already existing resource which you can easily follow to become more spiritually equipped this Christmas.
Article compiled by Suzanne Vella & the Society of Christian Doctrine of Malta, also known as MUSEUM.

Read more:
– What Is The Real Story Of Saint Nicholas/Santa Claus?
– Christmas in Malta – What's On at the Society of Christian Doctrine – MUSEUM