The Real Santa Claus – Saint Nick's Story From His Birth till Today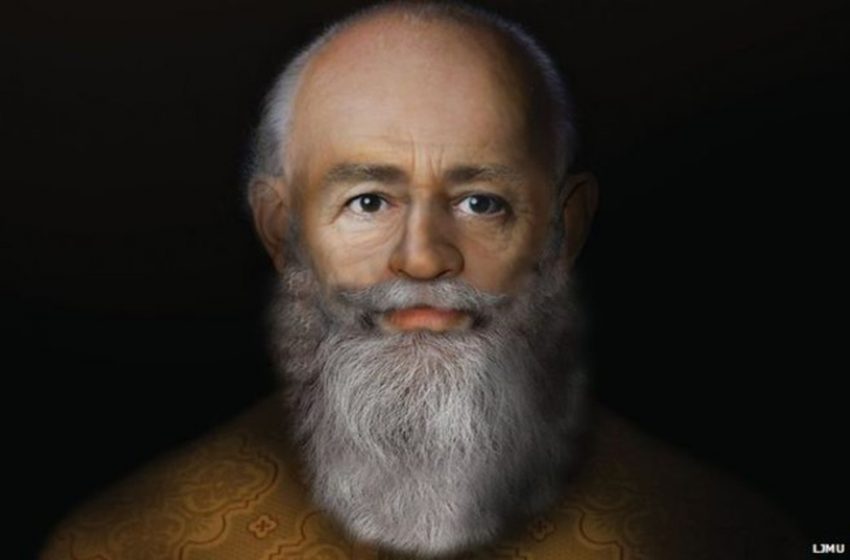 This article describes the story of the first ever Santa Claus, the real Santa Claus who was really Saint Nicholas (or Saint Nick). We will see how his character eventually become included in poetry, and song and the changes that were made to his image through advertising.
Nicholas –  The man who loved to help in secret
The man behind today's figure of Father Christmas or Santa Claus was born in the 3rd century modern-day Turkey. Nicholas was born in a wealthy family and in his early years he was brought up by his parents to be a devout Christian. Sadly his parents died when he was only a teenager. Subsequently, he went to live with his uncle who was a priest. Responding to Christ's radical call to "give everything and come follow me", he gave away his inherited wealth. Because of his zeal in adhering to his faith, he spent a number of years in prison under the Roman Emperor Diocletian who ruthlessly persecuted Christians. After his release from prison, he became renowned for his generosity to those in need, his love for children, his concern for those who suffer injustice, as well as for his care for sailors.
Nicholas, the real Santa Claus, tried to give his help secretly. He didn't want any attention or to be thanked. A number of years after his imprisonment had passed and he was appointed to become the Bishop of Myra. His concern for his flock went beyond religious regard. When Myra was affected by famine he negotiated with some sailors who were coming from Egypt, and bought wheat for the people so that no one went hungry. He helped many, young and old, who were in trouble. All his life Nicholas showed people how to love God and care for others.
The custom of giving presents in a stocking at Christmas time originates from Nicholas
In St Nicholas' days, there was a rich man, who had fallen on hard times. Since the man could not afford a dowry for his three daughters, they were bound to a life of slavery or prostitution as they would remain unmarried, and unable to earn a living in any other way. It is said that St Nicholas heard of the family's plight, and secretly delivered gold to the family right before each daughter came of age. St Nicholas, the real Santa Claus wanted to keep his charity a secret. So each time he dropped a sack full of gold down the chimney, it landed in the girl's stocking, which was hanging on the fireplace mantel to dry.
From St Nicholas to Santa Claus
After Nicholas died, the people told stories of the good and kind things Nicholas had done. Sailors spread these stories about St Nicholas wherever they went. There were stories about his special care he had for children, saving the innocent from injustice, providing food during time of famine and calming the seas. As people heard about the good and kind St Nicholas, they wanted to imitate him. Since the liturgical feast of St Nicholas falls during the Advent period, for these past 1000 years St Nicholas has become associated with Christmas. In recent centuries, the custom of children receiving gifts on the eve of St Nicholas' day originated, particularly in Northern European countries. The devotion towards St Nicholas was so strong that the tradition to this day, in a number of European countries with a predominant Protestant tradition.
1822 – Saint Nicholas in Poetry
An early and famous poem, called, A Visit From St Nicholas was written by Dr. Clement Clarck Moore for his own six children. This poem is also known by its first line "Twas the Night Before Christmas".
'Twas the night before Christmas, when all through the house
Not a creature was stirring, not even a mouse;
The stockings were hung by the chimney with care,
In hopes that St Nicholas soon would be there; …
1864 – Saint Nicholas in Song
In 1864, Benjamin Hanby wrote the song "Up on the House Top" which was probably inspired by Dr. Clement Clarck Moore poem.
"Up on the house top, click, click, click,
Down through the chimney with good Saint Nicholas…
1920's – Saint Nicholas in Advertising
Since the 1920's Santa Claus was depicted in cartoon art in a bright red suit. He became entrenched in the social imagination as a jovial character after his image was used by a beverage company to endorse its drink as being the solution for 'a thirst for all seasons'. Other businesses' were quick to follow, using the jovial Santa Claus to advance the commercial emphasis that dominates Christmas today.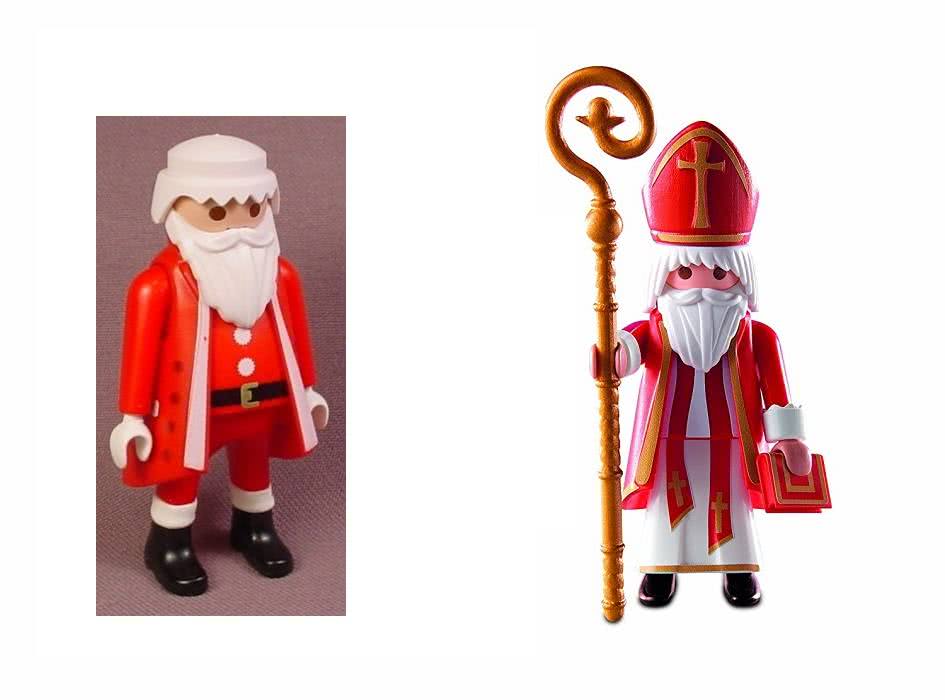 However, symbols of the real Santa were also used such as the crimson or deep purple characteristics colours of bishop's robes, the bishop's crozier (a shepherd's hooked staff), the mitre (a bishop's pointy hat), and a book symbolising the Sacred Scriptures. Other symbols related to the stories about him include, a ship or anchor, hanging the stockings by the fireplace and candy canes.
Suggestion for gifts for children
It is recommended that parents or helpers of St Nicholas buy small presents for children and help them appreciate these gifts rather than buying big presents or having the children ask for a particular present which they would like.
Thank you to Professor Adrian Gellel for the historical details in this article.
For further reading and other stories about St Nicholas visit: St Nicholas Centre
Published: December 2016
Updated: December 2018
Read more:
– Parent-Child Faith Sharing Ideas By Bishop Mario Grech
– Top Popes' Quotes About Christmas