Prayer For Fear Of Abandonment
Nuntia
November 5, 2018
45

3 minutes read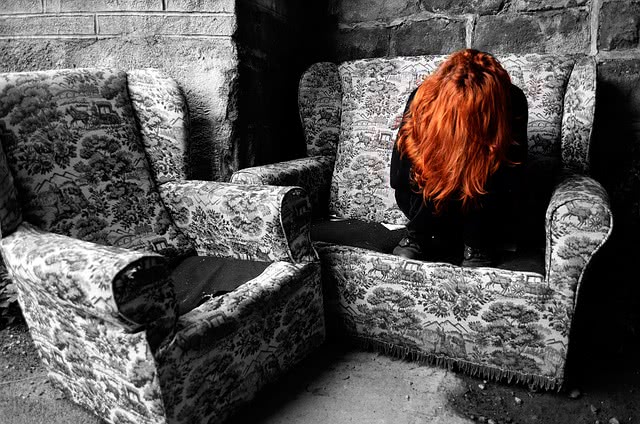 A PRAYER FOR THE FEAR OF ABANDONMENT
In your punctured, swollen head
In your scourge-torn flesh
In the gaping holes of your hands and feet
but above all
In your lacerated side
I lay my fear of abandonment
The fear, fear, fear
Chasing me
in the foggy darkness
I run
sightless onward
breathless
I run
worshipping what I should love
I lay the void eating away at my soul
The hunger
For what will never be
The grief
The loss
The drip drip dripping of the silently bleeding heart
I lay the sadistic inner critic
ever going on and on and on
ever going on
The struggling, fragile self-esteem
The crumbling reflection in the mirror
I lay the flashbacks
The nightmares
The red-hot darts in my head
intrusive
obsessive
relentless
I lay the fatigue
the hopelessness
The strangling feeling of being trapped
forever
I lay the shame
The inadequacy
the wish to fade in the background and not be seen
I lay the crucified, Stockholmed love
which has no place here
but is nonetheless
the secret, tormented, yearning…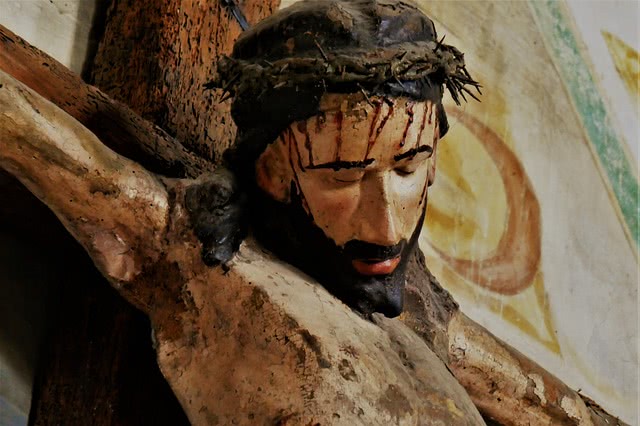 You see my love, my being is as tortured as yours.
I lay it all within your disfigured, beautiful body lying silently in the cold darkness
I lay myself now
I lay to rest near your silenced, broken heart
I will wait for the dawn.
This prayer poem was written during difficult times of Complex Post Traumatic Stress Disorder, a condition experienced by many survivors of child abuse.
Published: November 2018
Read more from Nuntia:
– A Slow, Genuine, Spiritual Conversion Experience
– "I Faced My Fear Of Being Unloved" – Facing The Fear Of Rejection
– Id, Ego and Superego Compared To The Three Characters In The Prodigal Son