Holy Family Sculpture – By Indri Attard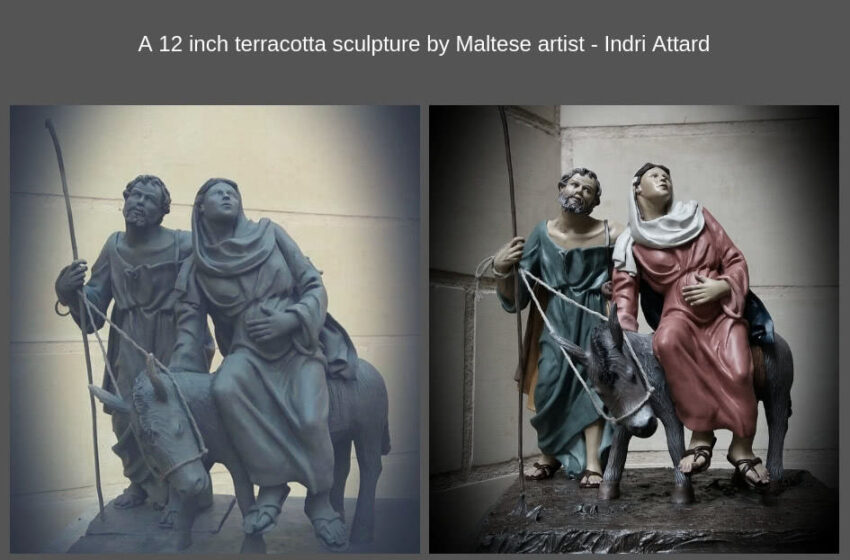 Indri Attard likes to be original. He browses on the internet to see what Holy Family sculptures are available. Then he makes sure that his is completely different. In this interview Indri Attard talks about his commissioned work of a Holy Family sculpture and the meaning behind it.
Holy Family Sculpture – Mary in her final stages of pregnancy
The person who commissioned this Holy Family sculpture, wanted to have Mary touch her pregnant belly. Indeed, if there's one thing most pregnant women have in common, it's touching, rubbing or patting their growing belly possibly as a way to feel close to the baby inside. Mary is here seen in her final stages of her pregnancy. Indri says: "I wanted to emphasise pregnancy and the fact that in this moment Mary could do nothing but take care of the one she carried."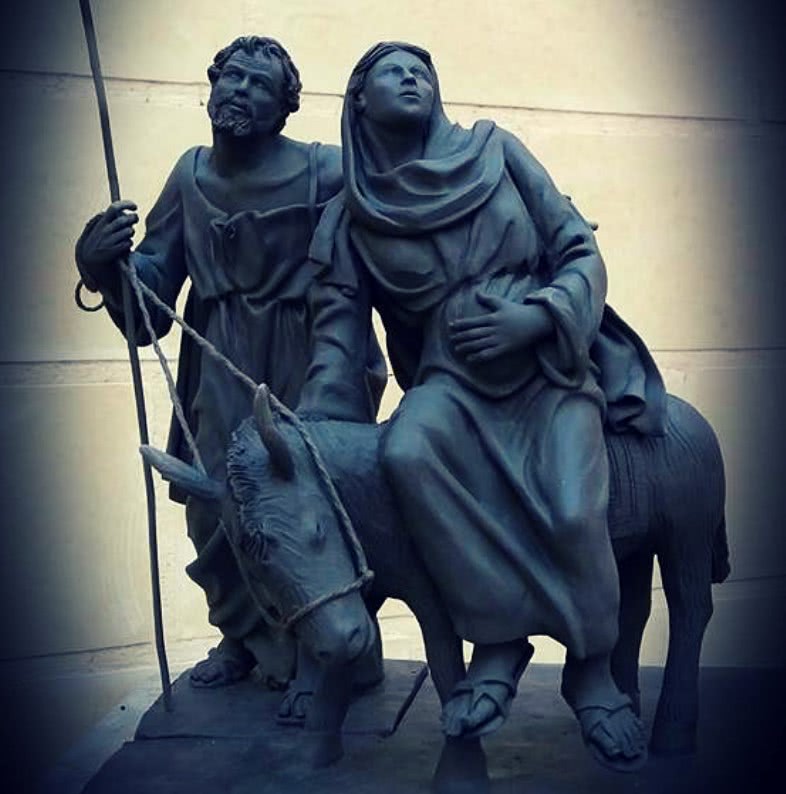 Holy Family Sculpture – Joseph, the caring father
Besides this touching motion, Indri also tries to create other actions in something which is static. A quick look at the figure of St Joseph will immediately show us his concern for Mary, in Indri's words: "I wanted to portray St Joseph as a caring figure. You can see that with one hand he is trying to support Mary distressed before birth, with the other he is trying to give direction to the tired donkey, which has somehow lost its route. At the same time because of his age he is also helping himself with a stick."
The donkey, the third figure in the sculpture, is tired with the toil, so much so, that he is losing his sense of direction.
In the picture above we can see the clay sculpture before being fired in the oven at a temperature of 1200 degrees celsius. In the picture below we can see the change in colours when turned into ceramic material.
Indri has experimenting with art since his childhood years. He studied at Targa Gap Mosta Art School and at the University of Malta. He has various artworks in both Churches and private collections. You can see more of Indri's art work here.
Read more:
– Isaac Warrington – Art About The Human Being, Spirituality And The Environment
– Christmas Faith Quotes By Famous People