Google Keywords 2020 That Caught My Attention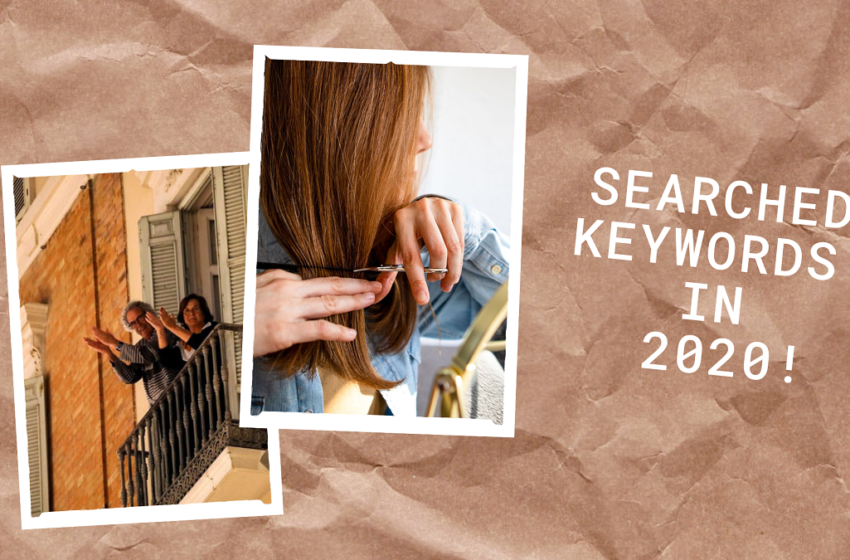 As I paused to ponder about this year, I felt curious about what people searched for on the internet during this particular year, 2020. Below are some of this year's Google searches that caught my attention. While some of the keywords of 2020 were fun to read or somewhat surprising, it was fascinating to notice that some of the keywords showed how humane we were this year.
Words below from Google Trends:
Fun…
how to cut your hair was searched at an all-time high.
Kids made "productive" use of their time at home this year, as pranks on parents reached an all-time high.
Thankful…
Global searches for how to thank also hit an all-time high, with teachers, bus drivers, nurses, and doctors topping our lists. This year, we focused on helping others more than we focused on ourselves – how to donate was searched 2x more than how to save money.
Surprising…
Shelter-in-place routine got you a bit disoriented? You're not the only one. what day is it hit an all-time high in April 2020.
Uplifting
The world also searched for how to help more than ever. Top trending how to help were: how to help australia fires, how to help Black Lives Matter, how to help during coronavirus, how to help beirut.
This year how to be an ally was searched more than how to be an influencer.
Inspiring…
We looked for a better future more than we wished to return to the past. how to change the world was searched twice as much as how to go back to normal.
Restless…

Trouble sleeping? You weren't alone. insomnia was searched more in 2020 than ever before.
Beneficial…
This year, we grew our collective awareness as global searches for invisible disability doubled.  (An invisible disability refers to a condition that isn't apparent from the outside, but affects a person physically, mentally, or neurologically like epilepsy, cystic fibrosis, HIV/AIDS, and psychiatric conditions such as depression or post-traumatic stress disorder.)
And … In 2020, worldwide searches for support small business doubled compared to the previous year.
Learning…
how to learn coding was the top trending thing people searched to learn. python was the top searched programming language.
Thought provoking…
World events gave us pause, and we did some soul-searching. In June 2020, how to be anti-racist was searched more than how to be a millionaire.
And in June 2020, what is systemic racism reached an all-time high, as more people questioned the institutions, government processes and economic systems that perpetuate racial injustice.
Healthy…
Comfort foods may have gotten us through March, but…how to start a vegetable garden was searched twice as much in 2020 than 2019.
Calming…
Remember to breathe. meditation was searched worldwide.
Close to home…
Search interest in sunset near me reached an all-time high in 2020. A moment to be serene amidst the routine.
Keywords 2020
Read more:
– New Year Christian Message on Newness and Hope
– Finding Time for God