The Woman School and the Story of January Donovan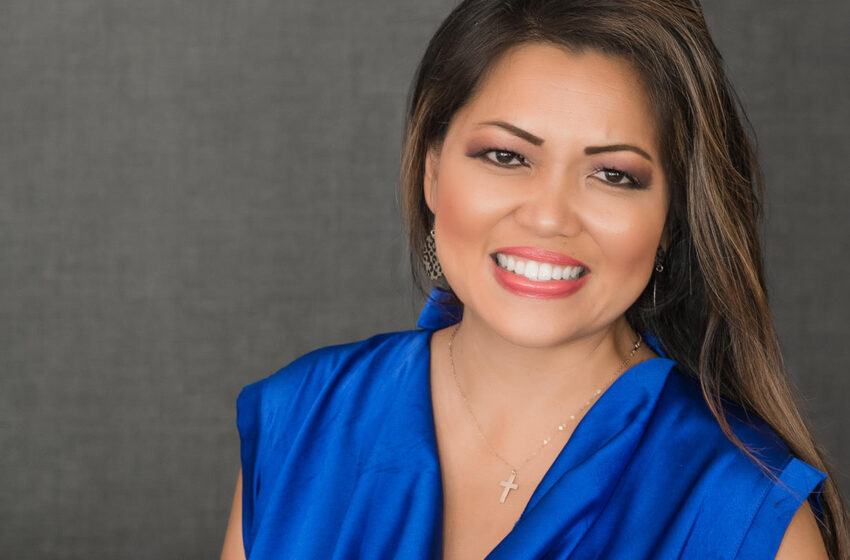 Meet January Donovan, an inspirational, disciplined woman who believes in women's dreams. She has journeyed from a traumatic childhood and a turbulent teenage life to becoming a successful businesswoman – founder of 'The Woman School', and a happy wife and mother of 8 children.
January Donovan's vision for women
During my interview with January, I could easily sense that she does not only look good but she also feels good about herself. Moreover, she also has a passion to see other women feeling good as well.
The Women's Arena Quiz
January has been training women for over 20 years. Then in 2019 "The Woman School" came into existence with the foundational program being The ABW Masterclass. The school caters for two main audiences: single women and mothers. During these years, January has trained thousands of women, one woman at a time, to become what she calls "whole". This concept of wholeness, or rather living an integrated life, is central to January's vision of womanhood. In her Women's Arena Quiz, you can get a score and a description of how "whole" you are in the areas of self-image, health, family, environment, contribution, friendship, intimacy and wealth.
The Concept of "Wholeness"
January believes that today's woman faces a lot of demands. She believes that generosity is the fulfillment of a woman, but she also believes that a woman cannot give from a place of tiredness. "As women, we are designed to nurture life. Where we fail, as a society, is to train women to receive. What can we give if we are empty? Our generosity becomes unsustainable and inconsistent, and instead of giving from a place of wholeness we give from a place of depletion. We are meant to be a reservoir for society; to quench its thirst. But if we are thirsty ourselves we cannot give from what we do not possess. In order to become a reservoir we first need to fill our cups," she says.
For the women who are also mothers, January believes that "Motherhood should be a place of dreams and fulfillment not a place of depletion and resentment. To be honest, my transition to motherhood was seamless. It was seamless not because I had a special power or because there was something unique about me. I just had training. I could understand the difference that training had made for me when I saw that other mothers' lives were chaotic and mine was peaceful. It was simply because someone had guided me in the basic human skills that led to spiritual receptivity and growth." January is currently leading a training on postpartum depression.
The need for training
January states that we are called to live a life of peace, joy and freedom. However, she believes that a woman's body, mind, spirit and soul need to be trained. "Sometimes we don't wake up in the morning ready to receive the gifts that God wants to give us through training. It's the same as going to the Olympics.  If I don't train regularly, or only when I feel like, I would have a lesser chance of winning that gold medal. I think we are void of formation."
She continued: "The same goes for sanctity. I need to show up everyday and train my body, my mind, spirit, soul and every part of my life in an integrated way so that I might become the saint that God wants me to be. Sanctity is a call that is within us all, but it requires work. God has designed a life of peace, joy and freedom for all, but he doesn't push it down our throat. He just invites us to deepen our strength. 'The Woman School' is like a boot camp where women could learn deep formation. We form ourselves humanly to prepare ourselves for spiritual receptivity. We can't push sanctity without forming the human person and forget or ignore our animalistic state. There's a hierarchy of formation that is necessary. Moreover, you can't see the other person's value if you don't recognise your own."
January describes herself as being still a student in her own work. "Since 'The Woman School' started I always created the mental space to continue to grow in my call, even though there were seasons in my life where I was very busy. Of course there were times when I had to pause, like when I had a new baby or four kids under the age of 4. Today I still study, learn skills, time myself in the kitchen, create a routine and a rhythm of life, protect my mind, and study my emotions and where thoughts come from. I do this with intention, knowing that there is so much to learn, unlearn and relearn. I just train without giving myself excuses."
"My work is an extended part of my vocation," says January. "There is integration between my work and my family; not work-life balance. There is a big difference between the two. Balance is about constantly juggling. Integration is about trying to unite both because of the purpose behind it."
So, what kind of women is 'The Woman School' for? "The Woman School' is open for any woman who is willing to grow, and humble enough to say 'I haven't arrived'," says January.
Who is January Donovan?
January Donovan was born in the Philippines. She grew up and spent the first 11 years of her life there. "When I was 7 years old, my parents left for America in search of a better life. They stayed there for 5 years without coming back to the Philippines, since it was the only way that they could get a visa. During those years I lived with my uncle and my aunt."
"I had a rich childhood, a good education and a great family but at the same time there was a lot of hardship from not seeing my parents. This left me with a sense of abandonment and loneliness which drew me more intimately to God," says January. "As a little girl I used to talk to God and cry out to him. I also saw poverty around me even though we lived a comfortable life. This island was also a place where I experienced richness of life because we laughed a lot, we ate a lot and we celebrated a lot."
When January went to America she felt a sense of gratitude for the new things she had but she realised that she didn't have a proper formation.  She didn't really know what it was to be a woman. "My mother was not there while I was growing up, so I didn't know how I should behave as a woman. There was a sense of confusion in my childhood about what was really right, true and beautiful in life."
A Turbulent Teenage
At 16 years of age January went through a very difficult moment which left her very sad. During this time she had 2 unplanned pregnancies which ended in abortion. "It was a difficult season in my life but it was also the beginning of my journey and a call to rebuild myself as a woman.  Like many teenagers I ended up with a boyfriend. All of my friends were drinking and getting into trouble. I remember saying to myself 'I don't want to be like that, I want more. I want richness of life.' I felt without direction, trying to figure things out on my own."
The start of her College years were the lowest time of her life. "I felt depressed, lost and wanting meaning. I remember looking at other women who were confident and strong, wishing I was them and saying to myself 'I could never be that woman'." Three weeks into College, January met a mentor who asked her: 'What kind of woman do you want to be? Let's design who you want to be for the world.' The mentor gave January homework from one session to the next, month after month for three and a half years.
Her first homework included making her bed every morning, spending time in adoration and getting rid of comparisons and competition with other women. "These months were a gift for me," describes January. She started to experience a real change. "My wounds became my compass. I reflected on my own wounds and challenges. And I always prayed, even though I didn't know God intimately."
After ten years of not dating anyone, January eventually met Ryan, her husband, with whom she has 8 children. But how does she manage to give good quality service in both her family and her work? "This requires a lot of physical, mental, emotional and spiritual training. My mentor helped me learn to manage my mind, draw boundaries and manage my emotions," she concludes.
The way forward
January hopes that she will continue to expand on her school which is also a business. She dreams of having 10,000 formators (trainers) in the thirteen different countries in which the Woman School operates so far: America, the Philippines, Canada, England, Malta, Ireland, Australia, Singapore, Uganda, Mexico, Columbia, India, Guatemala.
Review from Mariella Catania (Malta)
I happened to listen to January and her husband Ryan, speak at an online conference, and there January mentioned 'The Woman School'. I filled in the 'arena' questionnaire and its answers were very interesting. At the same time, I was realising that in life I had some goals that I wanted to achieve but I just did not have the necessary skills.
Skills do not come on their own, we need to acquire them. January has recognised this truth and has thus designed a course to help women acquire the necessary skills to fulfill their goals and dreams. This course, 'About being a woman', is comprised of different modules. Each module deals with different areas that are part of a woman's life. The modules are very interesting and practical.
One of the best things about this course is that its aim is not only for the benefit of the women following it, but it will also benefit many people who will be in contact with this woman, and who can partake in her light and wholeness.
Review from Elizabeth Russell (America)
Besides gaining confidence in areas that I never thought that I would, I am feeling much healthier physically and spiritually. I'm losing weight and spending more time outside without getting migranes. That is so new! I'm living life as a dream come true. I have met women I didn't knew existed before. They try to follow Christ, they are faithful, beautiful, they are shining. My self-image has improved. I realised that when I let God work into my life I live beauty. This course helps women get the skills that they need in a short time (6 months). I thought it will take me a lifetime to learn them all.
Read more:
– Brilliant Message by Fernando Pessoa not Pope Francis
– Catholic Prayers For Strength