Meet Christina – The Traveller With a Purpose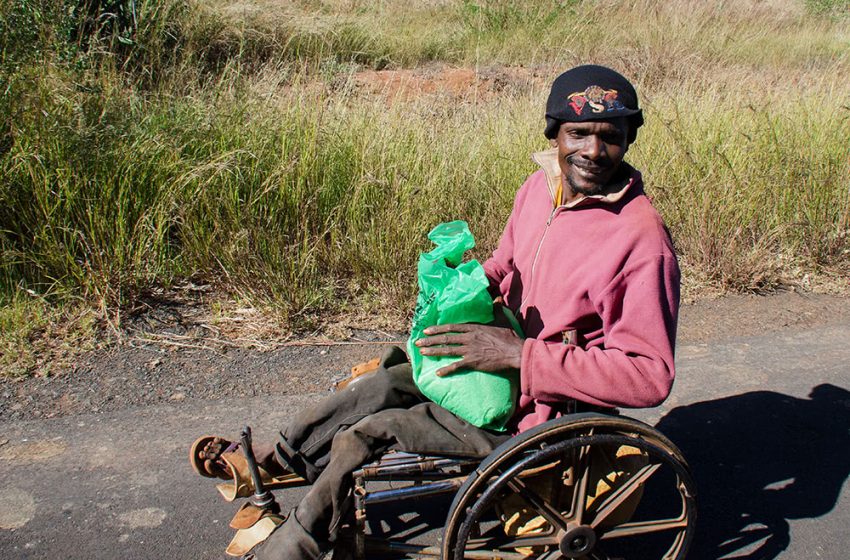 Christina Gatt from Malta is a traveller with a purpose. Christina is passionate about travel. She spends one month each year as a holiday visiting here and there as a tourist with a local tourist guide. What's special about Christina is that she spends a day or two helping the needy of the place. She says that these connections made her travels in Morocco, Tanzania and Madagascar even more meaningful and interesting.
Christina's holiday and helping – "I asked the tour guide if we could help"
Christina was on holiday in Morocco when an idea came to her mind. "I asked the guide if we could help some people out. He told us that when we visit the Atlas mountains we could help some children by buying them some school supplies as they are very poor and they are also very far away from the nearest store. So before we set out for our tour in the Atlas mountains we bought some copybooks and stationery that we later gave to groups of children that were playing along the streets. I loved the idea and I thought that next time I should plan this better. So our next holiday was going to be in Tanzania and Madagascar. After I researched the places and noted the places that we would like to visit and the activities that we like to do we did a provisional itinerary. I left two days extra so that we can help the community out."
Christina travels with her husband…mmm…what did he say?
At first, Christina's husband was apprehensive. "He didn't like the idea that much. He didn't want to be hassled during the holiday and thought it was a big deal. However, he agreed to give it a try. I then told my idea to the tour company in Madagascar. They were very grateful that we were going to take some time to help out. So I asked how can we go about it. Should we buy school supplies for the children and food for the adults? The majority of children do not go to school, stationery is useless; it's better to buy rice, soap, toothpaste and toothbrushes they told me. Then I asked how much do these items approximately cost so that I would know how many items I could buy with my budget. To give you an idea with 17 Euro we bought a 50kg sack of rice. Then I also told the idea to the tour guide in Tanzania who also loved the idea and was really happy to help. In fact, he knew about a Maasai school that really needed some help. So he then offered to drive us to a supermarket where we bought school supplies and teaching aids for the teachers as well."
"We should not identify almsgiving simply with a hastily given monetary offering.  Stop and look in the face, look in the eyes, of the person who is asking for my help.
– Pope Francis
Is travelling with a purpose better than having a whole holiday for yourself?
Christina says that the purpose part has so far been the best part of her travel: "Those few days will remain with you and would be the best memory that you will take with you back home. It made my holiday better. I still see all the attractions that I want to see but I try to find the time to make the connection with the people in that country. For example in Madagascar when we were on the famous Baobab avenue there were a lot of tourists who came to visit the famous Baobab trees but the guide said it was only us who apart from seeing these majestic trees, distributed rice to people who were passing by. I will never forget the face of an old woman who started crying when we stopped to give the rice. Also, when he tried it, my husband loved it and he is willing to do it again. He too was so happy to see the smile on the people and children's faces that it made it our small contribution, all worth it."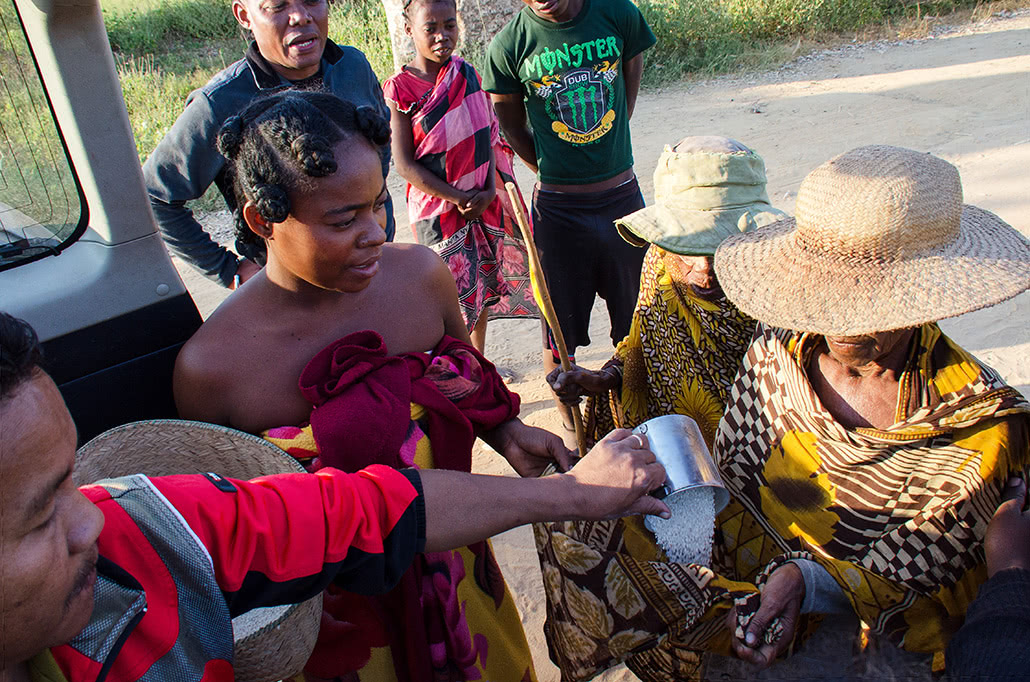 Doubts and concerns when travelling with a purpose
Some people had concerns or questions:
– Is this turning people into beggars… "We never help out those people who beg but people who really need it. That is why we ask the tour guides or company to direct us where the help is needed most. We also do not hand out money but rather things that can be used or needed by the people. This is just making a small difference in someone's life."
– Maybe you will get negative feedback… "I assure you you won't. We were always greeted with huge smiles, hugs and gratefulness. Although we couldn't speak the same language a smile is a universal language and we could communicate by eye contact and smiles. Don't be afraid you would not be alone (we always had the help of our helpful guides)."
– What difference will I really make? I do not have loads of money to give? … "I really love Mother Teresa's words 'If you can't feed a hundred people then feed just one' and for that person, you would surely make a difference. They may not be rich overnight with the little that you give but what is little for you is a lot for them. Maybe for that person, he can feed his family for that day. Maybe for another person, you will provide a blanket that will keep them warm for the winter. Another saying that I love is by Kathy Calvin 'Giving is not about making a donation. It is about making a difference'."
Christina decides to share her experience to encourage people who love to travel to give this a try. Here are some helpful tips…
Christina's suggestions for those who want to travel with a purpose:
– Decide your next destination…where do I want to visit next?
– Plan your holiday and a provisional itinerary…check all the top attractions and activities that are available in that country that you would like to see and try out.
– Tell the tour company about your idea and what would they suggest you do to help out.
– Ask what the people in that country need…maybe in one country it is school supplies (e.g. Tanzania) and in another, it is clothes or rice
– Ask how much the items cost so that you could budget.
– Check how much time you need/want to dedicate to helping out (it may be distributing things to people along the way….which wouldn't take much of your time or else dedicate a whole day to visit a school or maybe dedicate more days if you have time).
– Tell family and friends about your idea…they might, out of their goodwill, donate money for your cause as they did with us.
– Go and enjoy your holiday!
– Leave a comment or send us an email to tell us how it went!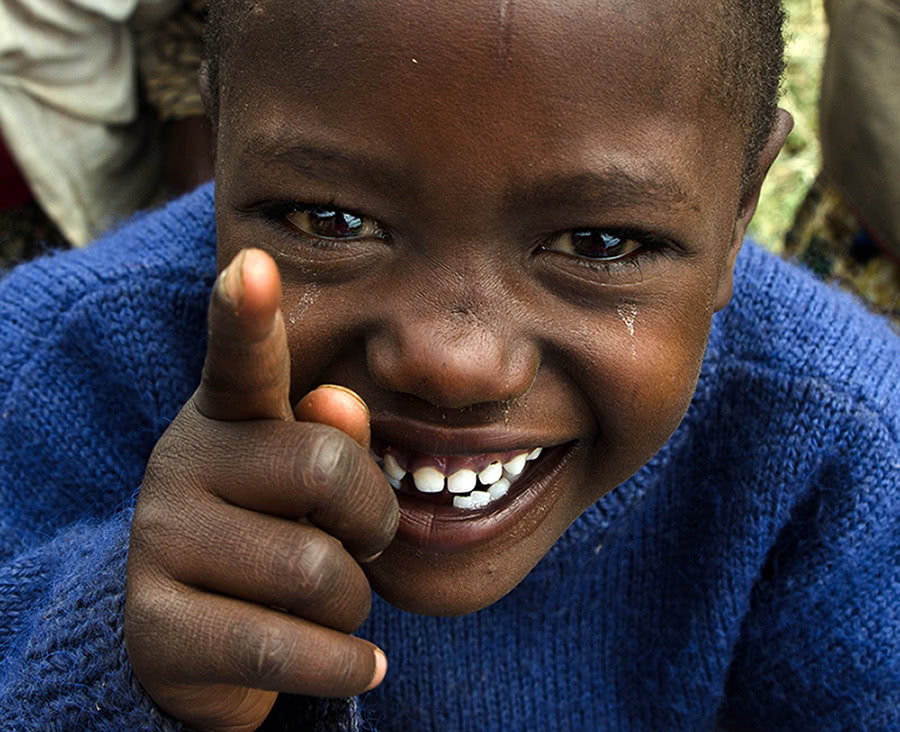 Other interesting facts about Christina… she is also a photographer, some shared on her Instagram and website, she is afraid of aeroplanes! If you want to get in touch with Christina contact us or visit her FB page.
Christina's next destination… Peru'…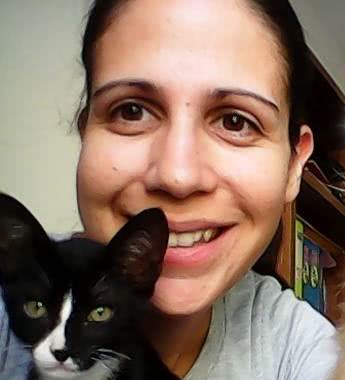 Published: September 2018
A word of thanks to Dennis Gatt (Christina's husband) for the video footage and to Uyen Vu for compiling and video editing.
Read more:
– Top Pope Francis' Heart And Mind Rest Quotes
– Vacation or Staycation? – The Importance Of Rest And Leisure In Our Life