Short Poem About God's Creation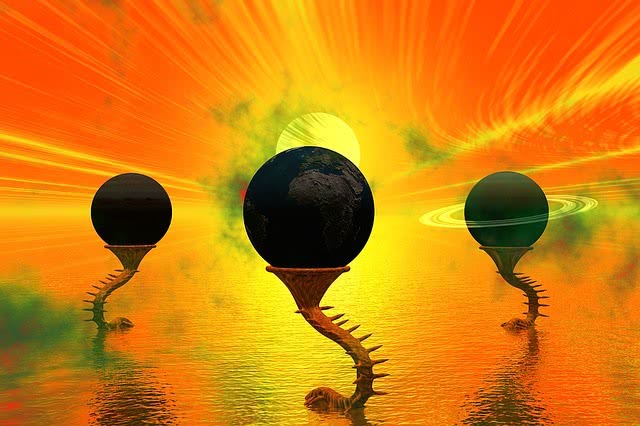 CREATIVE EVOLUTION
SHORT POEM ABOUT GOD'S CREATION
When God created us we really knoweth not.
We know, for sure, He took five long days to make
Sun, moon, Earth and seas, plants, animals the lot
Oak trees, thrushes, tigers, crabs, hill, desert, lake.
One other day spent to craft: a puzzle solved?
His best creation, Man. Ruler of the world.
But man is ape. It can be seen; nay, proved.
Darwin's dogma so ordains; a helix curl'd.
From primordial soup amino acid; how?
Twenty, more perhaps; to shape the blocks of life
Deoxyribonucleic acid, wow.
Piecemeal revolution rock and roll and jive.
Could both these sculptures of the universe be?
Dilate the days in one: Let it unto He.
Read more:
– Why is it so Hard to Believe God Loves Me?
– Poem – Describing God