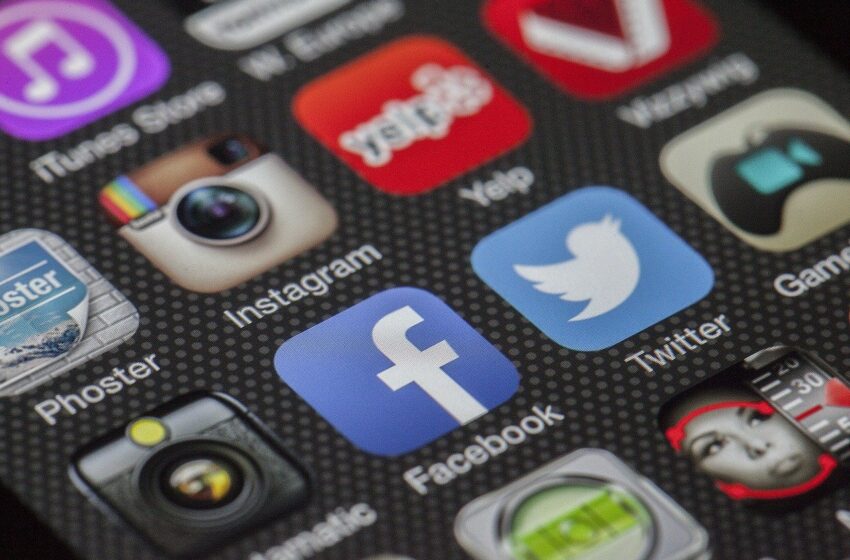 The prayers below are Catholic prayers for media communicators or media users.
Under each image you will find the full-text of the prayer.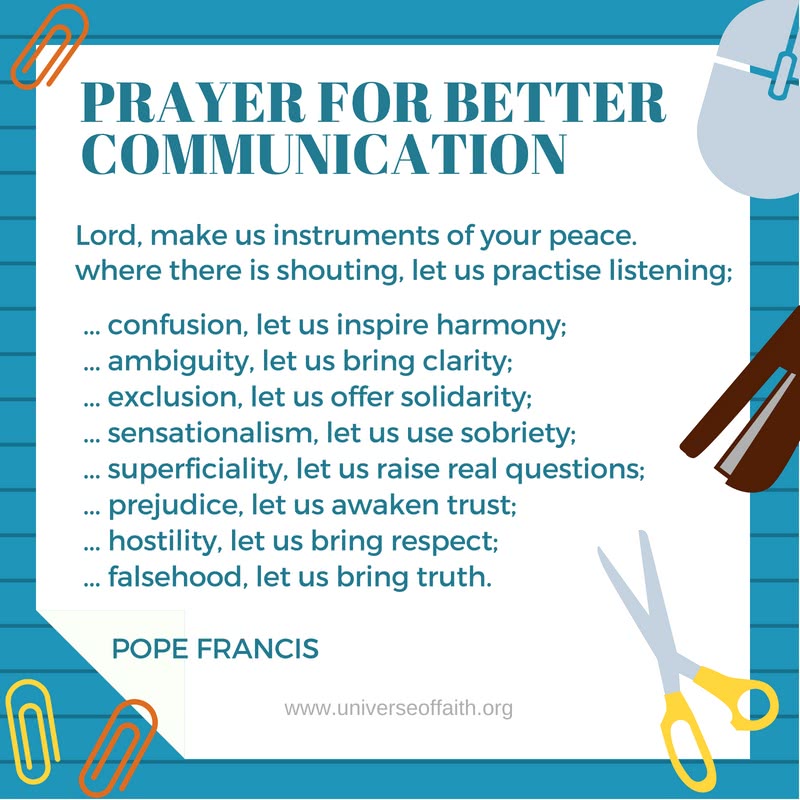 1. Prayer For Media – Prayer For Better Communication
Help us to recognize the evil latent in a communication that does not build communion.
Help us to remove the venom from our judgements.
Help us to speak about others as our brothers and sisters.
You are faithful and trustworthy; may our words be seeds of goodness for the world:
where there is shouting, let us practise listening;
where there is confusion, let us inspire harmony;
where there is ambiguity, let us bring clarity;
where there is exclusion, let us offer solidarity;
where there is sensationalism, let us use sobriety;
where there is superficiality, let us raise real questions;
where there is prejudice, let us awaken trust;
where there is hostility, let us bring respect;
where there is falsehood, let us bring truth.  Amen.
POPE FRANCIS, 52nd World Communications Day, 2018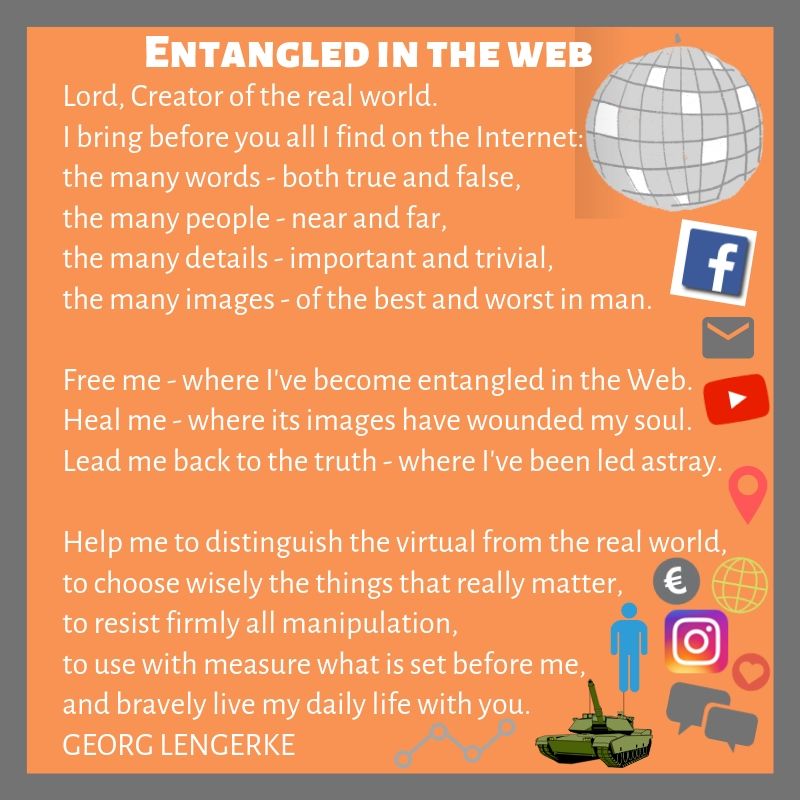 2. Prayer For Media – Entangled In The Web 
Lord, Creator of the real world.
I bring before you all I find on the Internet:
the many words – both true and false,
the many people – near and far,
the many details – important and trivial,
the many images – of the best and worst in man.
Free me – where I've become entangled in the Web.
Heal me – where its images have wounded my soul.
Lead me back to the truth – where I've been led astray.
Help me to distinguish
the virtual from the real world,
to choose wisely the things that really matter,
to resist firmly all manipulation,
to use with measure what is set before me,
and bravely live my daily life with you.
GEORG LENGERKE – YOUCAT Youth Prayer Book
Read more:
– Top Pope Francis' Media Quotes
– Catholic Prayers For Strength