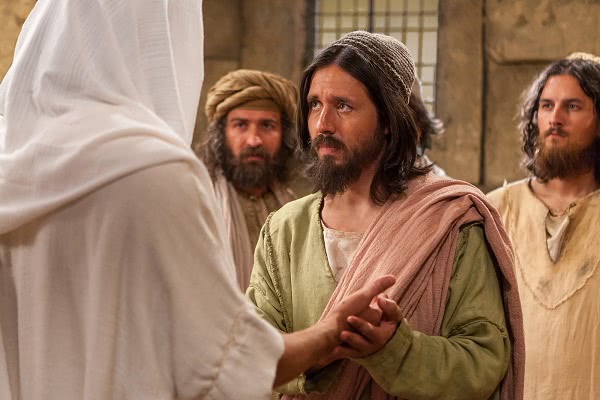 Then fact that Jesus did not sin, can we say that he was fully human? Fr Mark Sultana replies why to the question – is Jesus fully human:
Jesus Had A Body Like Each One Of Us
Jesus is the Son of God who became human, he is, and remains, the second person of the divine Trinity who has personally and irrevokably become one of us. The incarnation means that he is fully human in that he has a human mind, a human will, human memory and, of course, has a human body … just like each one of us! The difference lies in sin. Jesus did not sin personally.  He certainly was tempted just as we are tempted, however, as we see in the bible verse Heb 4, 15: For we do not have a high priest who is unable to empathise with our weaknesses, but we have one who has been tempted in every way, just as we are, yet he did not sin. … temptations were clearly put before Him many times. In this way he understands our weakness … he both sympathises and empathises with us in our temptations. It seems clear that to be human means to be tempted!
To Be Human Is Not Necessarily To Be Sinful
However, it also seems clear that to be human is not necessarily to be sinful. Sin is a lack of humanity!! My sinfulness is my lack of solidarity, my lack of respect, my turning in upon myself in my relationships with God, with others and with creation. Unfortunately, we all seem to be in the same boat so our involvement in our relationships is always prone to deceit, egoism and envy.
He Became Human To Share His Divine, Joyful, Loving, Immortal Life
The incredibly good news of the incarnation is that Jesus is not like that at all! Not only, but he wants to share his purity with us so that we are always encouraged in the relationships which make up our lives … we are never in a dead-end, there is always hope for us. Not only, but he takes our sins upon himself so that, as it were, he, the guiltless one, makes himself guilty. He alone can enter into such selfless and effective solidarity with every human person! Not only, but he became human to share his divine, joyful, loving and immortal life with us. But that is another story …
Send us your question on hello@universeoffaith.org
Read more:
– The Difference Jesus Makes In My Life
– Top Popes' Quotes About Following Jesus Christ