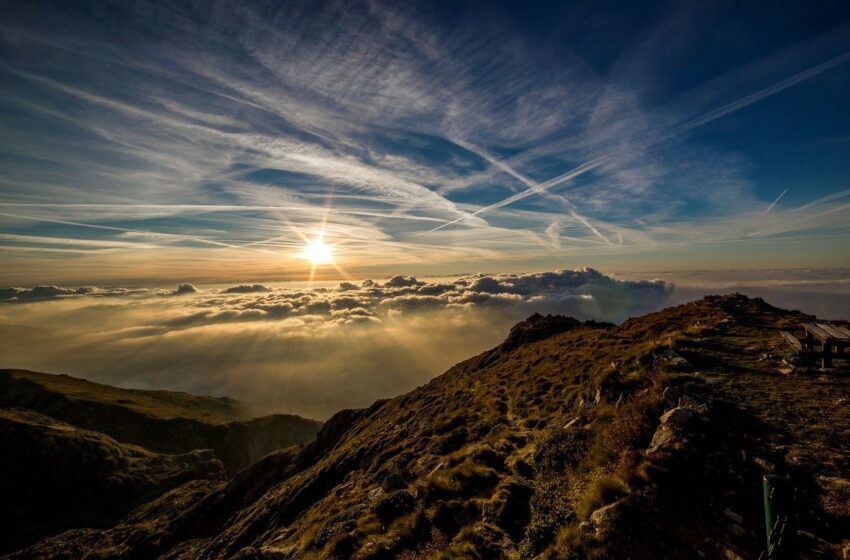 Heaven has always played a crucial role in my life. Not because I always understood its significance, but mostly because the concept of heaven always set me thinking. It got me to ask questions, making me curious to know more.
I had just learnt to say my evening prayers by heart, when my aunt told me that Jesus would be sending his angels from heaven to watch over me as I slept. Moreover, the angels always used to leave some goodies under my pillow. I then started attending catechism classes and I still remember vividly with what passion I used to answer the question, "Why did God create you?" Full of enthusiasm and excitement I used to answer, "God created me to know him, to love him and to serve him in this life, in order to be happy with him forever in eternity." The phrase "… forever in eternity" always used to fill my heart with an enthusiasm, fervour and eagerness to get there.
Discouragement and hope
As the years rolled by, this keenness and zeal for eternity were replaced by fear and a sense of hopelessness. I became aware that reaching eternity is not automatic. Discouragement started creeping in. However, it was at this point that somebody read this wonderful promise, from the Gospel of John, to me: "Let not your hearts be troubled; believe in God, believe also in me. In my Father's house are many rooms; if it were not so, would I have told you that I go to prepare a place for you? And when I go and prepare a place for you, I will come again and will take you to myself, that where I am you may be also. And you know the way where I am going" (Jn 14,1-4).
This promise brought a lot of serenity and tranquility to my heart; it filled my heart with a new hope and a new longing to reach eternity.
Slowly slowly, I started realising that life on earth is a journey that leads either to eternal salvation or eternal damnation. Daily decisions have a huge impact on the destination of this journey; on where I will spend eternity. The Pauline term "ambassadors for Christ" (2 Cor 5,20) showed me that, here on earth, I am a pilgrim. Really and truly I belong to heaven, "our commonwealth is in heaven" (Ph 3,20). This truth gave me a new strength and more courage "to run with perseverance the race that is set before us" (Heb 12,1) until I "receive the crown of life which God has promised to those who love him" (Jn 1,12).
The death of my loved ones
Notwithstanding this belief, that heaven is the destination of our journey, when I come face-to-face with the death of my loved ones, it is still not easy. I speak so much about heaven, and I yearn for heaven. Yet, when I am faced with death, fear gets the best of me.
How can I be afraid of death if I long so much for heaven? This takes me back to a conversation I had with one of my best friends. This friend was diagnosed with a terminal illness but kept fighting for her life. In the last months of her life, she would be at death's door on one day only to recover the next day as soon as she was administered the Last Rites . This happened several times. After one of these episodes, she said to me: "I know that I am going to heaven, so I know where I am going … but what fills me with the great fear is the transition from here to there". How is this going to happen? How can I prepare myself to face this moment of death?
The hour of death
This is exactly what we pray for, when we pray the Hail Mary to our Lady. We say, "Holy Mary, Mother of God, pray for us sinners, now and at the hour of our death." The Rosary is a repetitive prayer, but when I understand what I am praying, it makes all the difference. I need to pray over and over again for that specific moment … for the hour of death. Therefore, as we are reciting the rosary, we are preparing ourselves for that specific moment of our lives. Our Lady is called the Gate of heaven because it was through her that our Lord passed from heaven to earth. May we seek her as we journey from earth to heaven. The moment we get to heaven, life is changed. It is not taken away; vita mutator non tollitur.
Heaven – the goal of human life
During the General Audience held on 21 July 1999, Saint John Paul II called heaven "the goal of human life". However, it is a goal that we don't usually talk much about. It seems as if talking about heaven is reserved for funeral masses. Monsignor Ronald Knox, an Anglican minister who recently converted to Catholicism, remarked that the human race has "lost all relish for eternity". Hans Urs von Balthasar, while speaking about the 'hereafter', claims that "modern people are scarcely interested in the matter. It is as though their wings had been clipped; as though the spiritual organ for the transcendent had atrophied".
In 1979, Karl Rahner reported that belief in eternal life 'has grown weaker in the consciousness of modern people … Christians who are sure of the existence of God … do not think it necessary to show any great interest in the question of eternal life". Frank Sheed, a Catholic apologist and street preacher,  whose life was marked by an extraordinary amount of evangelism, declares that "practically nobody wants to go to heaven".
Discovering the hope of eternal life
I truly believe that we need to speak more about heaven. Knowing that we belong in heaven and that heaven is our home will surely impact the way we live on this earth, and the decisions we take. Living life with a perspective of the eternal, will help us live a life worthy of eternity. This desire for heaven should become our driving force to make the right choices and to start choosing heaven as from now. Let us continue, or start this journey of discovery. To discover the hope of eternal life and to glimpse the beauty that "no eye has seen, nor ear heard, nor the heart of man conceived, what God has prepared for those who love him" (1 Co 2, 9).
I wish to end this article with a note which my friend, whom I mentioned earlier, wrote on a card she had given me for my first graduation. It was written a month before she passed away. "May your thoughts during this time be focused on our real Graduation when our Father in Heaven will stand to embrace you! … Our reward is Heaven and no one can take this promise away from us".
Read more:
– Top Pope Francis Quotes on Death
– The Death of My Brother