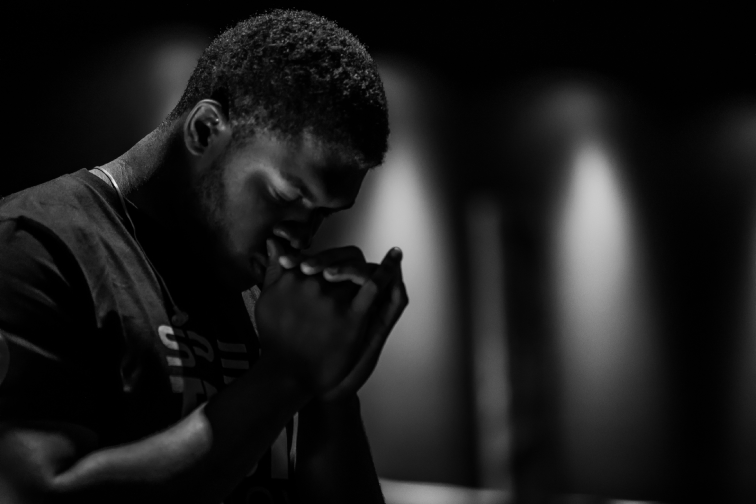 POEM – WHAT IS PRAYER?
In the morning,
in the evening,
any time.
sitting,
standing,
kneeling,
lying.
at home,
at work,
at Church
at play.
in the silence of nature,
in the busy city routine.
planned,
spontaneous.
a personal and private process,
with others in the community.
…a space where God speaks
…a space where God says nothing.
a space where questions come up
"What are you going to do with your life?"
…a meeting with the deeper self,
…the meeting of the human with the divine.
a way of being connected
to God within oneself,
…to God outside the self,
…God in others,
…God in nature,
…God in all things,
…to what was and what will come.
Read more:
– A personal experience of prayer
– Prayer – www.takingcharge.csh.umn.edu/explore-healing-practices/prayer
– Can faith help us cope with stress? – adrenalfatiguesolution.com/faith-and-stress/
– Psychologist sees benefits of prayer, meditation on mental health – news.emory.edu/stories/2013/08/spirited_psychologist_sees_benefits_of_prayer/campus.html
– Resources for youth workers and teachers: www.prayerspaces.com

To pray on-line:
– www.sacredspace.ie – suitable for 17 years old and over
– www.pray-as-you-go.org – designed to pray wherever and whenever
– www.loyolapress.com/3-minute-retreats-daily-online-prayer – 3 minute Bible-life reflection
– ocarm.org/en/lectio-divina – designed to pray with the Bible