Lord I Need You, Where Are You?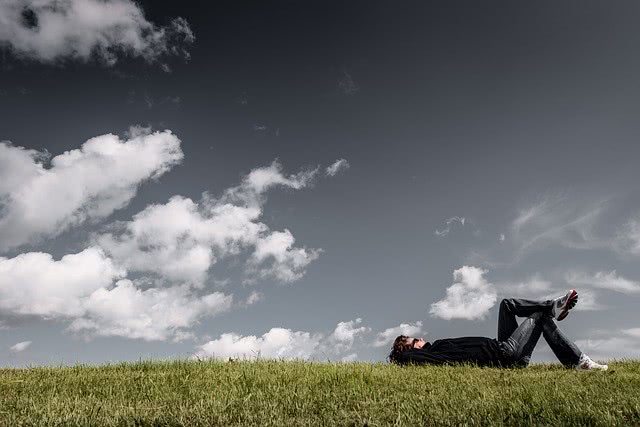 Lord, sometimes I wonder if you are there. If You do hear my prayers. If You do answer my pleas. For a long time I have been asking you to show me the Way. I keep feeling that the more time that passes by, the more I keep drifting away from You. Guide me Lord so I may do what you ask of me. For I am troubled, confused, sad, not knowing what Your plans for me are.
Impressed by the saints
Dear Lord, some months ago I came across Saint Francis and discovered how mad he was about you. How he left behind all his foolish youth, his rich family, his wealthy up-bringing. He heeded Your request to "build my crumbling church . How embracing strict poverty, a life of sacrifice and constant prayer, he helped all those in need , poor, homeless, the lepers, the abandoned. How in just a few months more willing men, rich, noble or poor, joined this humble, determined man.
Through Francis I met a woman too, Saint Claire. Bent and ready to sacrifice her love for You. More women joined Claire, to live in a stricter, poorer and convent bound existence. No possessions, no money of their own, but praying, working and fasting, during the day and during the night.
I was impressed by the great spirituality of these saintly people, who changed life and helped the poor around them. These ordinary people who learned and lived Your true calling to all creation, the real reason why You created us. They learned the message that was in the Bible. Your Son's message was in the New Testament. No longer the "do or don't of the Commandments handed down to Moses, but the Beatitudes preached by Jesus Christ, perfecting our life's attitude towards God and fellow mankind. One rule, one commandment: "Love God and love your neighbour
My mission in the world
Despite the sometimes false image of the man from Assisi, docile, sweet and quiet, a lover of animals, Francis was a resolute, determined and harsh humble man eager to love and sacrifice himself to poverty, praying and fasting, and preaching God's Love to mankind. His mission was Christ's mission, Paul of Tarsus's mission. Clare's, Mother Therese's, Gandhi's mission. It is Pope Francis's mission. I know it is also my mission.
Lord your way is too hard
But Lord, your way is too hard! How can I sleep on the cold floor and beg for food from passers by, the way St. Francis did? How can I preach You to others like Paul of Tarsus, who was beaten, imprisoned, shipwrecked, thus risked his life for You? How can I live enclosed in a convent, praying, meditating, doing house chores?
How can I live without a car, without a television, a computer, a mobile phone? How can I go on without good food, high-fashion clothes, a holiday abroad? How can I change my life, be reborn after becoming old? How can I give up the habits, the commodities, the pleasant routine I have been accustomed to, and give it all away because of You?
Lord, how difficult, austere and rigid the way of life is, You ask of me.
How shall I live what you call me for?
Bernard Scicluna
Reply to the above question by Fr Jimmy Bonnici:
Lord, your apostles were also surprised. "Who can be saved? , they asked.
But you helped them to discover a new perspective. "For God this is possible .
You joined in because they found a treasure. With "joy they took the necessary steps to get this treasure. Help me to discover this treasure.
Francis also! He did not speak of "poverty but of "holy poverty . Rather than embracing misery, he discovered the deep freedom of not being suffocated by created things. Show me the way how to live not by possessing but by appreciating.
Lord show me the secret of your dynamism and joy; the dance of the good Samaritan rather than the rigidity of the levite.
As I admire the radicality of the saints, show me the difference between becoming a lifeless copy of what they did and a creative work of art in my present circumstances.
Show me the secret of your words "I came that my joy may be in you .
Show me the joy of the Gospel.
Enable me to hear the music that makes sense of the dance of the saints.
Published: January 2019
Read more:
– Feeling Insecure – Love As The Greatest Security
– Overcoming Fear – "Do Not Be Afraid"