The Early Church Mothers Or Desert Mothers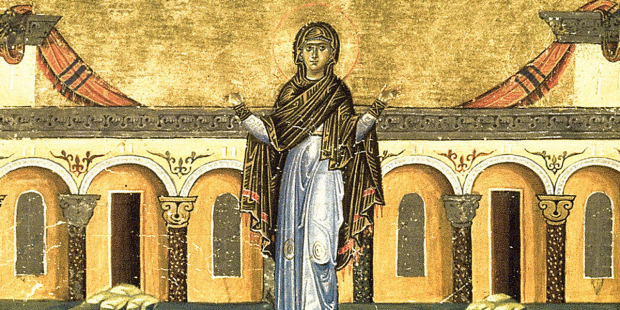 It has been shown that there were thousands of women who lived in the desert and played leadership roles among the Christians.  Some of the most important who have come down to us are Amma Sarah, Amma Syncletica and Amma Theodora.  The term "Amma", in much the same way as "Abba", designates the spiritual mother and father who were the counsels and wise teachers who were sought out for their words of wisdom.  In fact, the desert mothers and fathers can be considered the so-called "pioneers of the spiritual mother/father tradition."
Read more on the Desert Mothers:
Website:
– The Desert Mothers -Who Are They
– Saying Of The Desert Mothers
Books:
– The Desert Mothers: Spiritual Practices from the Women of the Wilderness, Mary C. Earle, New York City: Morehouse Publishing, 2007.
– Wisdom of the Desert: Sayings from the Desert Fathers of the Fourth Century together with Selections from "The Protreptikos of Clement of Alexandria and The Spiritual Father in the Desert Tradition, Thomas Merton, London
ew York: Burns & Oates, 1997.  (Merton's study incorporates sayings from the ammas as well.)
– Harlots of the Desert: A Study of Repentance in Early Monastic Sources, Benedicta Ward  Cistercian Publications, 1987.