Christian Easter Messages for Facebook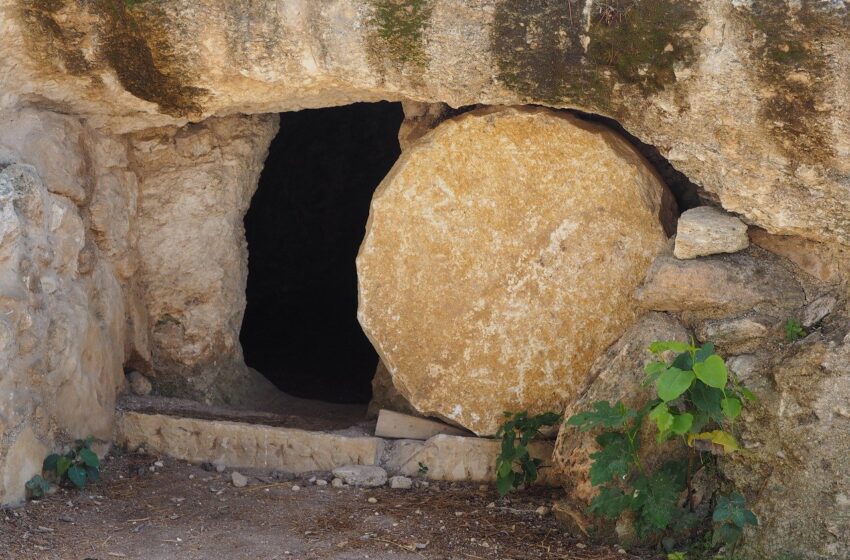 CHRISTIAN EASTER MESSAGES FOR FACEBOOK
These Christian Easter messages for Facebook or any other place you deem fit have their text written under each image: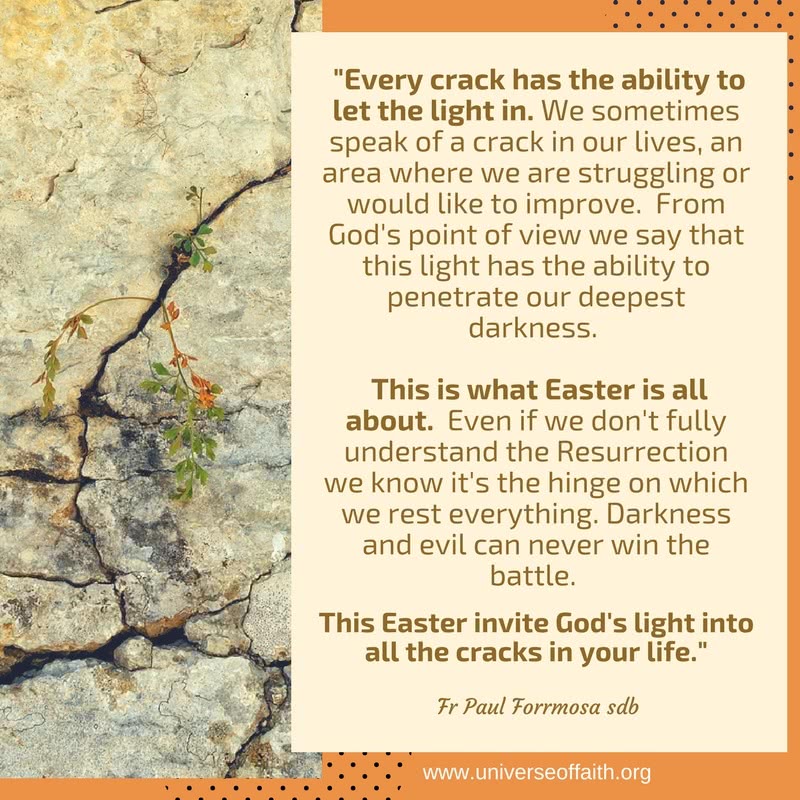 Christian Easter Message 1
"Every crack has the ability to let the light in. We sometimes speak of a crack in our lives, an area where we are struggling or would like to improve.  From God's point of view we say that this light has the ability to penetrate our deepest darkness.
This is what Easter is all about. Even if we don't fully understand the Resurrection we know it's the hinge on which we rest everything. Darkness and evil can never win the battle.
This Easter invite God's light into all the cracks in your life."
Fr Paul Formosa sdb

Chrisitan Easter Message 2
"Rejoice! He died but now is risen. If we are not ready to die how can we experience new life?"
Fr Paul Chetcuti SJ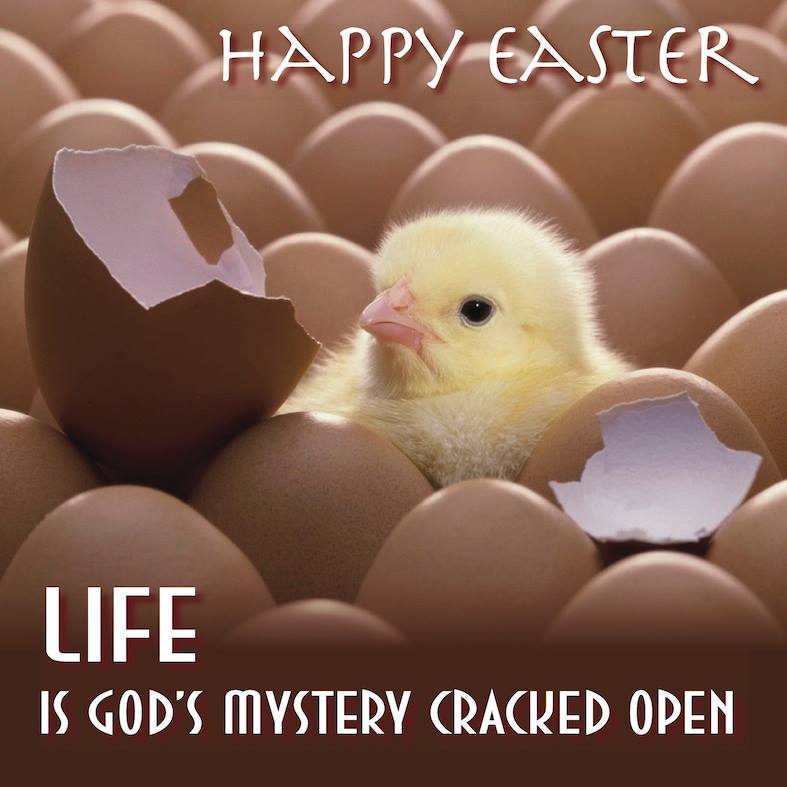 Christian Easter Message 3
Happy Easter. Life is God's Mystery Cracked Open
Fr Paul Chetcuti SJ
Read more:
– Top Pope Francis' Quotes On Easter
– Modern Easter Poem: One Solitary Word