Dignity in Elderly Care: An Example From the Little Sisters of the Poor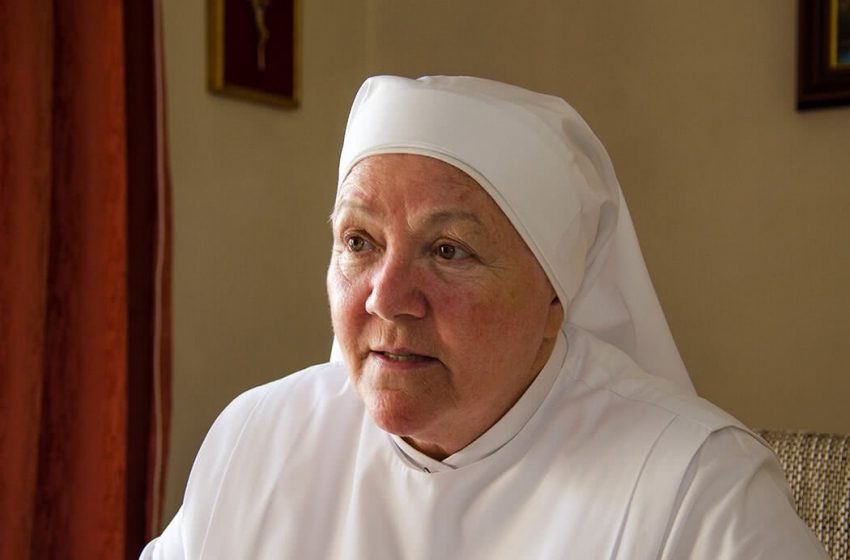 Dignity in elderly care, especially elderly living in poverty is a serious priority at St. Paul's Home in Ħamrun, Malta, better known as the Little Sisters Of The Poor's home. Irish Mother Superior Sr Philomena Reilly, explains that "preferring the poor is a big challenge because the expenses are huge, but it brings so much joy."
The elderly living in poverty in developed countries: "The poor elderly exist"
In Malta, do the elderly living in poverty exist? Mother Philomena explains how "The elderly living in poverty in our cities exist. In developed countries you find people with a small pension, some have no pension at all. In Malta, very few people have got no help, but there are some too. These are elderly with small pensions, high medical expenses, few cash/savings, who haven't got any land or property. Some of the elderly lose hope because of their material situation.
Mother gives an example of an elderly person they got to know through the media. "He was living in Valletta in a very damp and humid underground place. He was offered a home by the government which he refused, but now seems to be settling down with us. When we went to see him in his place in Valletta, we tried to explain what it is like here and asked him if he wants to come and he said "yes . Our value for the sacredness of human life and for the uniqueness of each person especially those who are poorest or weakest just like this person is a priority.
Appreciating and listening to the elderly , "They share their experiences with us"
Dignity in elderly care can be felt in this home because besides being cared for, the elderly are loved, respected and appreciated for who they are. I could clearly sense this as Mother Philomena relates the daily routine in the house: "Both sisters and staff are very much connected to the people. We wash them and make their beds, comb their hair and make them look beautiful before breakfast. These daily acts are beautiful parts of the day; it is also where we get to know our elderly. This is all part of our work, also of our way of living holiness. We strive to see that every old person is well looked after because that person is Jesus Christ. So every old person is taken seriously. I think this is one of the reasons why so many people want to come in this home.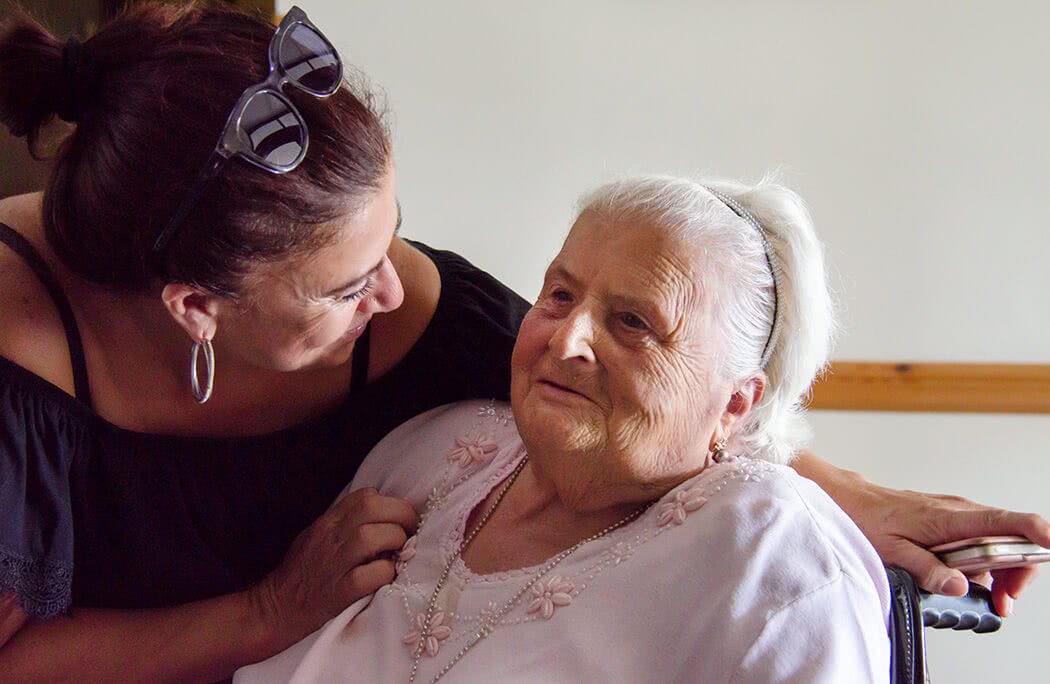 Theresa Pollacco (aka Tessie) being visited by her daughter. She told us that her mum is very happy in the Little Sisters' home where she has been living since 2006, "she has everything, she lacks nothing, you can see the dignity in elderly care because they take very good care of the elderly here ."
There is also a sense of learning from the elderly's wisdom as well as listening to what they have to say and share: "We celebrate the wisdom of age and they share their experiences with us. They have a wisdom that we do not have. Some of them have lived hard lives and they know what has been for them, what they endured. Regularly we have a spiritual talk and gospel sharing in small groups. The elderly participate a lot and teach you quite a few things. They share how they feel about the Church and the word of God.  Most of the residents are very religious and speak with an ease of their faith. We need to listen to the elderly, encourage them, take them for walks, take them out sightseeing, and also let them speak, telling us how they feel, some changes if any that they would like to see in the home.
Creating a home not an institution , "Home is where one feels safe and secure"
Mother Philomena is very conscious that she and her staff represent the family for the elderly, especially for those who do not have many of their family members who come and see them. She relates how as a home they work hard to create a relaxed atmosphere which is similar to home not to an institution. "This is why we count here because this is a home not an institution. We had cases where an elderly didn't afford their TV subscription, so I pay it, because why deprive that poor lady of her television? Some like a drop of whisky; we are human beings, I can't deprive them of this small enjoyment. One wished a nice new top for Christmas, it was only 7 Euro; how happy she was when we bought it."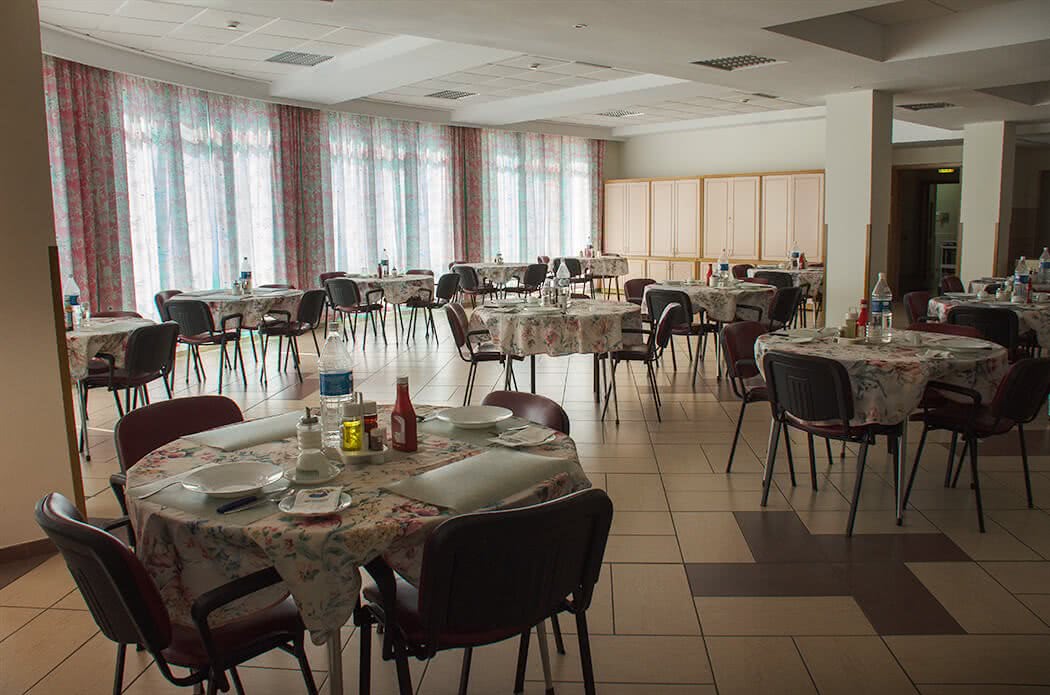 "I think this is loving and caring. In a home you receive love, you have everything you need, you feel comfortable, you can lie down or sit down when you want, you can give out when you want, you feel relaxed, you can watch TV or make yourself a cup of tea, you feel family, you feel good. Home is where the heart is. Home is where one relaxes, one feels safe and secure, one feels loved. The elderly are constantly given a message that they are welcomed in the home, like one big family.
The financial struggle and trusting in God , "I am not always calm but I try not to worry"
'The preferential option for the poor' is a basic concept in the social teaching of the Catholic Church. It is clear that preferring the poor is a big challenge for these nuns. The expenses are huge especially paying the monthly wages which is a big lump sum. As I look at Mother Philomena's calm face I ask her if she is always this calm and she laughs loudly! "I am not always calm, but I have confident trust in God's providence. I am not always calm but I try not to worry. This is God's work and it's up to Him to find the money. I tell the people of the finance department 'God knows that money is lacking in our bank, let us have confident trust in his providence.' I've been here for almost three years now; the more we opt for the poor the more it feels like hitting rock bottom every month. My biggest concern is the wages. At first, I used to say to myself: let's have enough for the wages, let's have enough for the wages, but now I say… no, God will send us money somehow. When we trust in Him, he will find us the money. I pray to him 'Come on Jesus, help us find the money, it's not for me, for the home.' So we have entrusted this home to the Lord, we do our part, we work for Him, the rest is up to Him.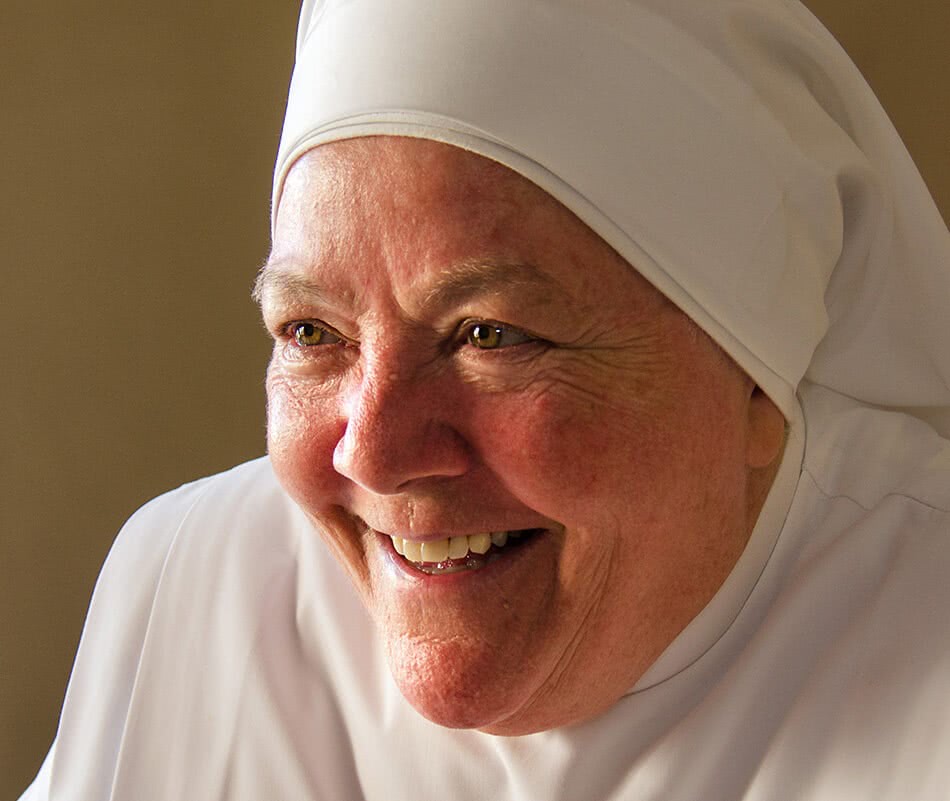 The home has 42 employees consisting of nurses, carers and domestics with close to 1,000 Euro per month to each worker to offer a 24hr service to the elderly in the home. Other expenses include maintenance, electricity, diesel and medication.
Admission to the home is open to low-income elderly persons of at least 65 years of age, regardless of race, nationality or religion. 90% of the pension is kept by the nuns and the rest is kept by the elderly person as pocket money. "In Malta the elderly very often come at the age of 80 years even 90 years. We choose elderly who have the least possessions. When people are coming to us with money to stay here, we have to refuse. Two nuns who go out daily to collect money and helpers and volunteers also do regular fundraising events. Also, the Church in Gozo is very helpful all year round for the collections. In Malta it's harder, more difficult. It would be good to have once a year the collection in the churches in Malta … maybe in time. This website contacted Malta's auxiliary bishop Mons. Joe Galea Curmi about this who said that: "The difficulty in Malta is that there are so many congregations, groups, communities, old people's homes, children's homes etc who are are working with people in need that it is not possible to do a Sunday collection only for the Little Sisters Of The Poor. What happens every year is that on one Sunday there is a collection for Charity, and that money is distributed to different entities."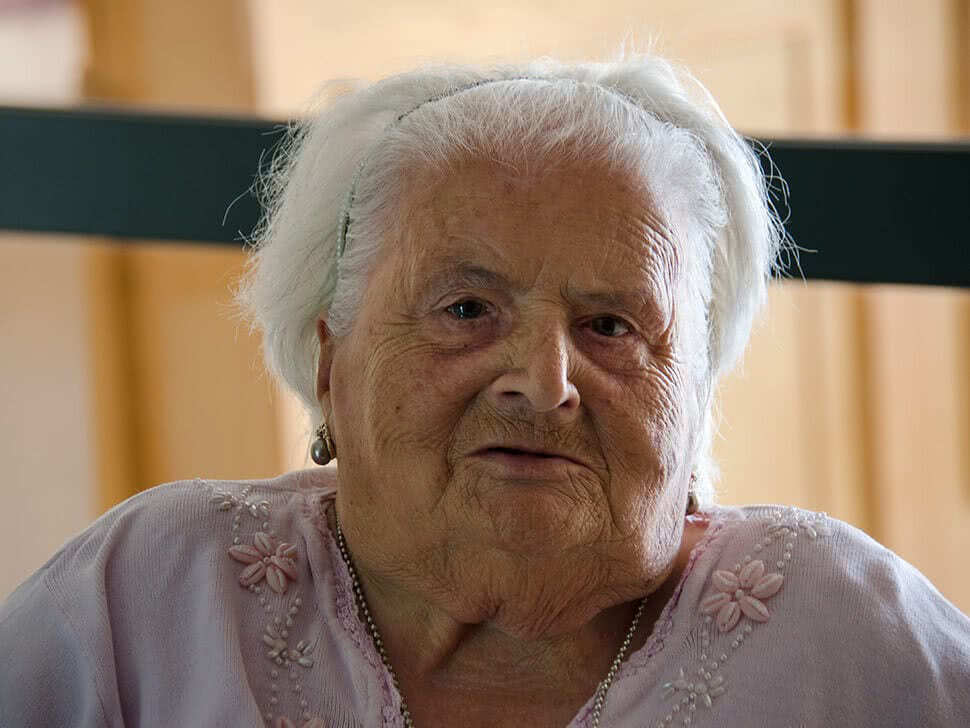 Mother Philomena is very much inspired by the famous phrase of St. Vincent De Paul 'the poor are our masters' because, "the poor have much to teach us. Jesus came for the poor. We promote dignity in elderly care because we follow in his steps. The Church is there for the poor, we want to stand up for this. To care for the poor is our Mission. We are following the steps of our foundress Saint Jeanne Jugan and of the Church. We are the Church."
Helping the Little Sisters of The Poor , "Volunteers provide invaluable support
Those who wish to help the elderly poor taken care of by The Little Sisters of The Poor, residing at Saint Paul's Home in Ħamrun, can either volunteer or give a monetary contribution. Mother Philomena explains that "Volunteers help to provide the elderly with the extra attention that makes all the difference in their lives. They also provide invaluable support in many areas of our homes, both in direct contact with the elderly and through indirect services in various departments. Although they render much service through their contact with the elderly, volunteers receive much more than they give. We appeal to those who would like to enrich their own life and the lives of the elderly in need, as a volunteer to contact us.
Those who wish to give a monetary contribution can do so by sending a cheque addressed to St Paul's Home, The Little Sisters of the Poor, Fra Diegu Square, Ħamrun or by Bank Transfer to APS Bank, IBAN MT 38APSB 77013000000035618520010, Account No. 101-35618520010 to support dignity in elderly care.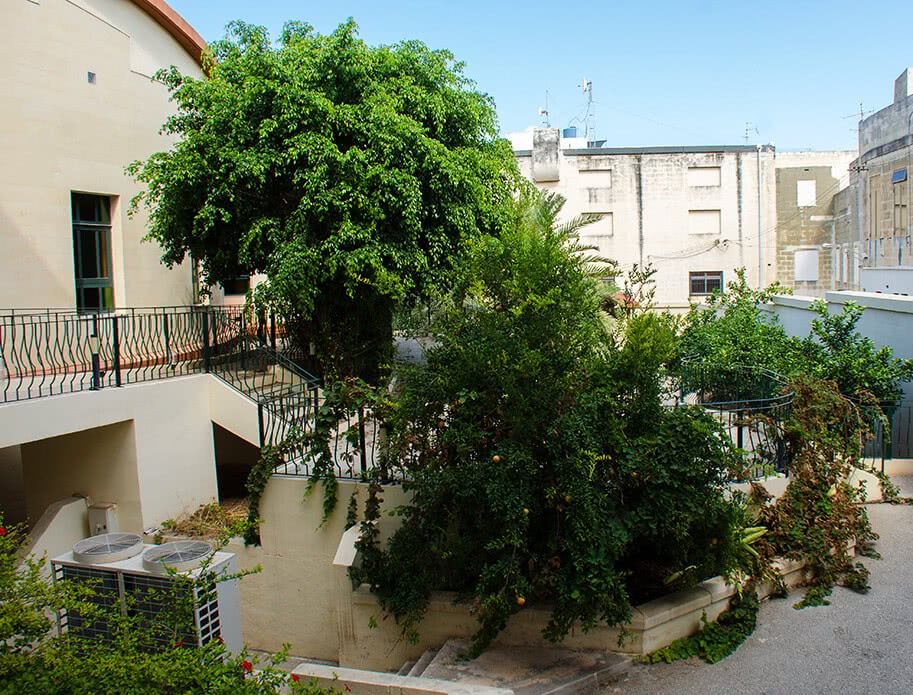 About the Little Sisters of The Poor
The Little Sisters of The Poor is a congregation started by Jeanne Jugan in 1839 during the French revolution when there were many poor. She was raised in a small village and worked as a maid with a wealthy Christian family. When she took in her own house the first old lady and gave her own bed with Jeanne sitting on the floor, this was a proof that she truly wanted to look after the poor. From that time until now, around 2,700 sisters around the world continue in the preferential option for the poor serving 13,000 elderly, preserving dignity in elderly care.
Photos by Christina Gatt

Read more:
– Top Pope Francis' Quotes On The Elderly
– Can A Widowed Man Become A Priest? Tony's Experience